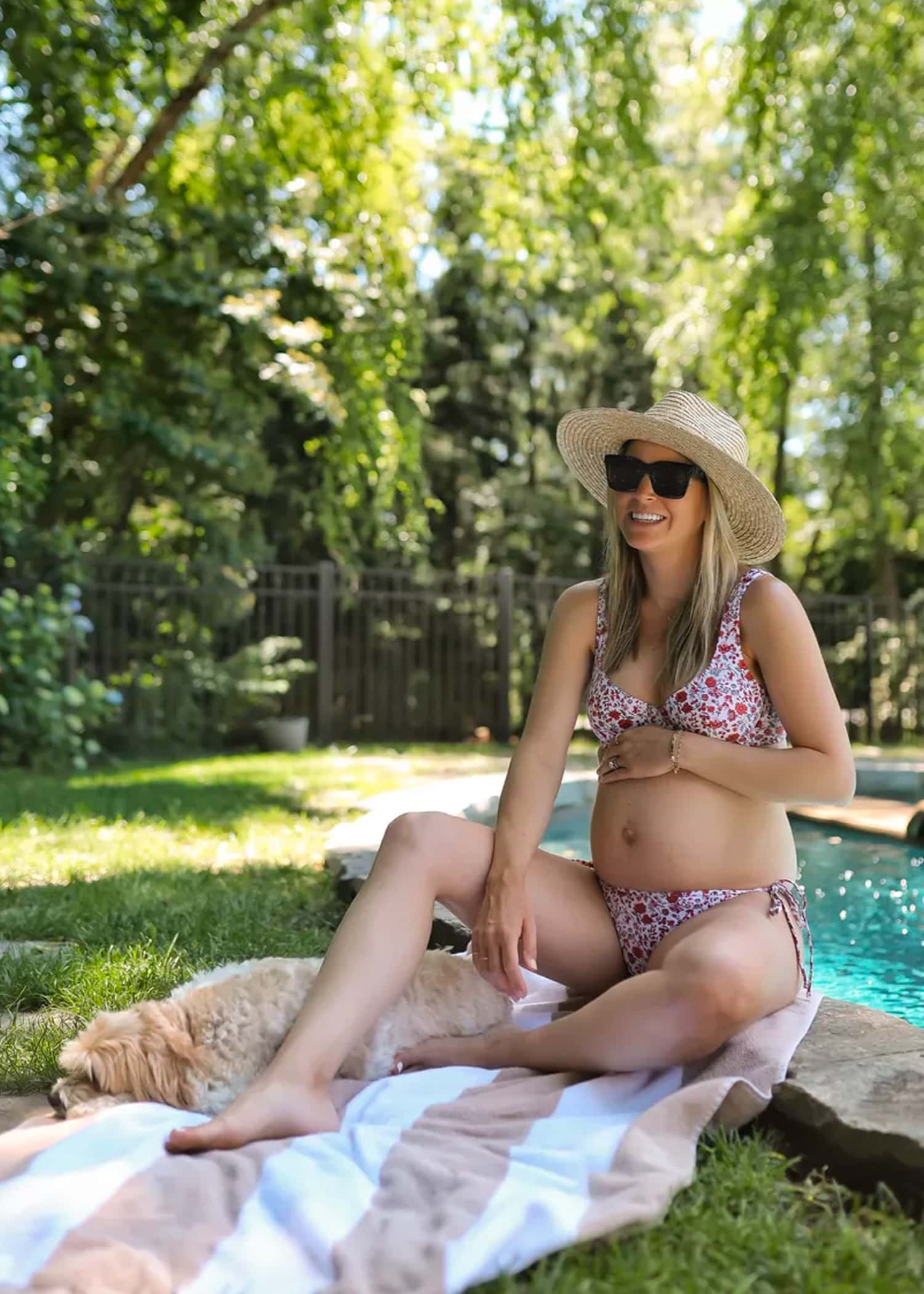 Happy Friday everyone! I can hardly believe we're already in July and celebrating the 4th. We're reaching that point in summer where the days are really starting to heat up and all I want to do is hang by the pool. I've had multiple DM's asking about bump friendly swimwear and pool items so wanted to round up some of our summer favorites in one place for you.
I'm still loving this floral bikini top + bottom which works well if you're pregnant and just noticed it's on sale along with this coverup, all under $50. A few of you have also been asking about Logan's life jacket and floaties for the pool and while his is sold out from last year, I did find this similar one on Amazon that has great reviews and under $35. Also happy to report that we're still loving our pool towels you all recommended. They come in 4 colors for $20 and are soft and oversized.
I hope you have a safe and wonderful 4th of July weekend and don't forget to wear your sunscreen!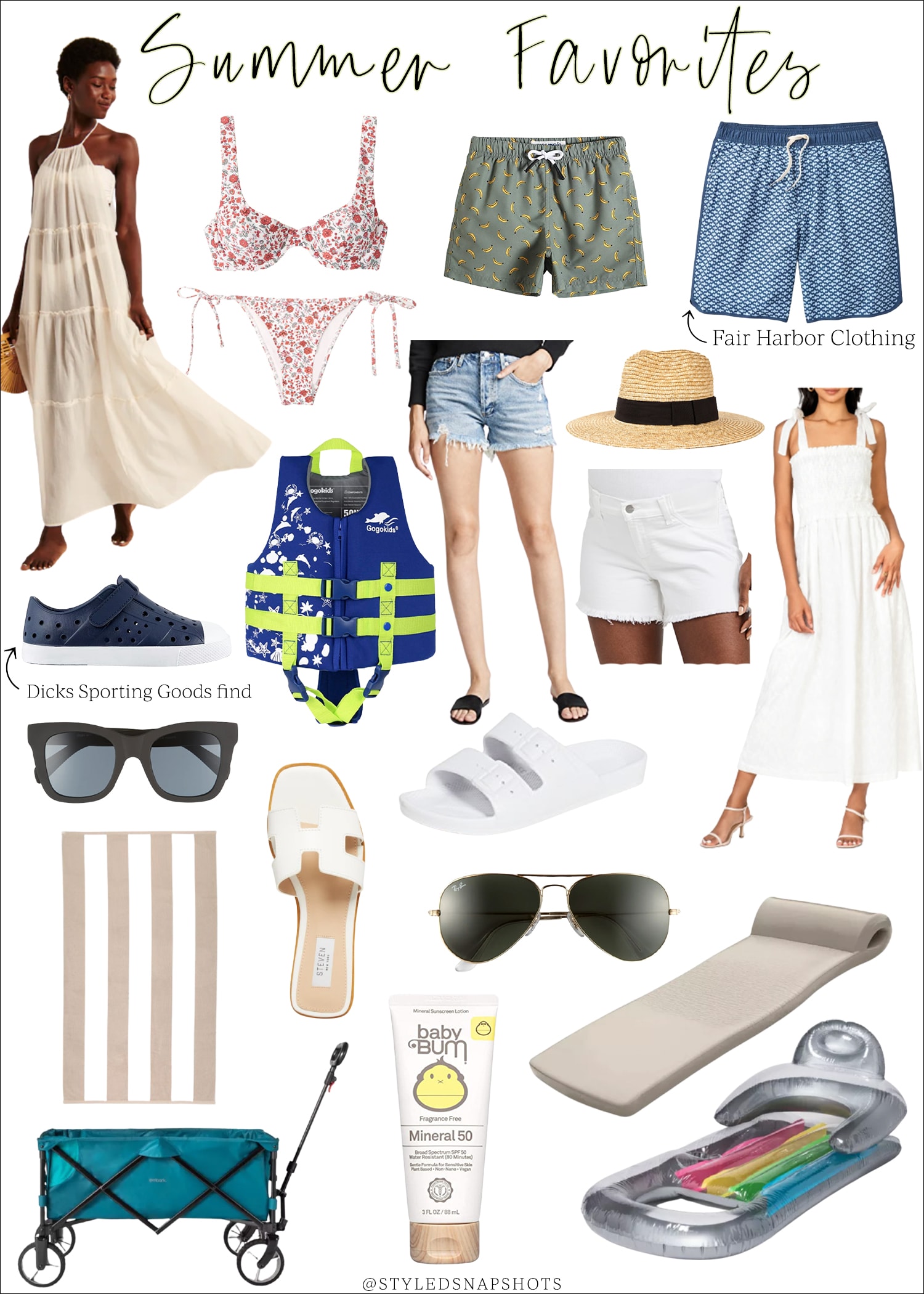 The post Summer Favorites appeared first on Styled Snapshots.