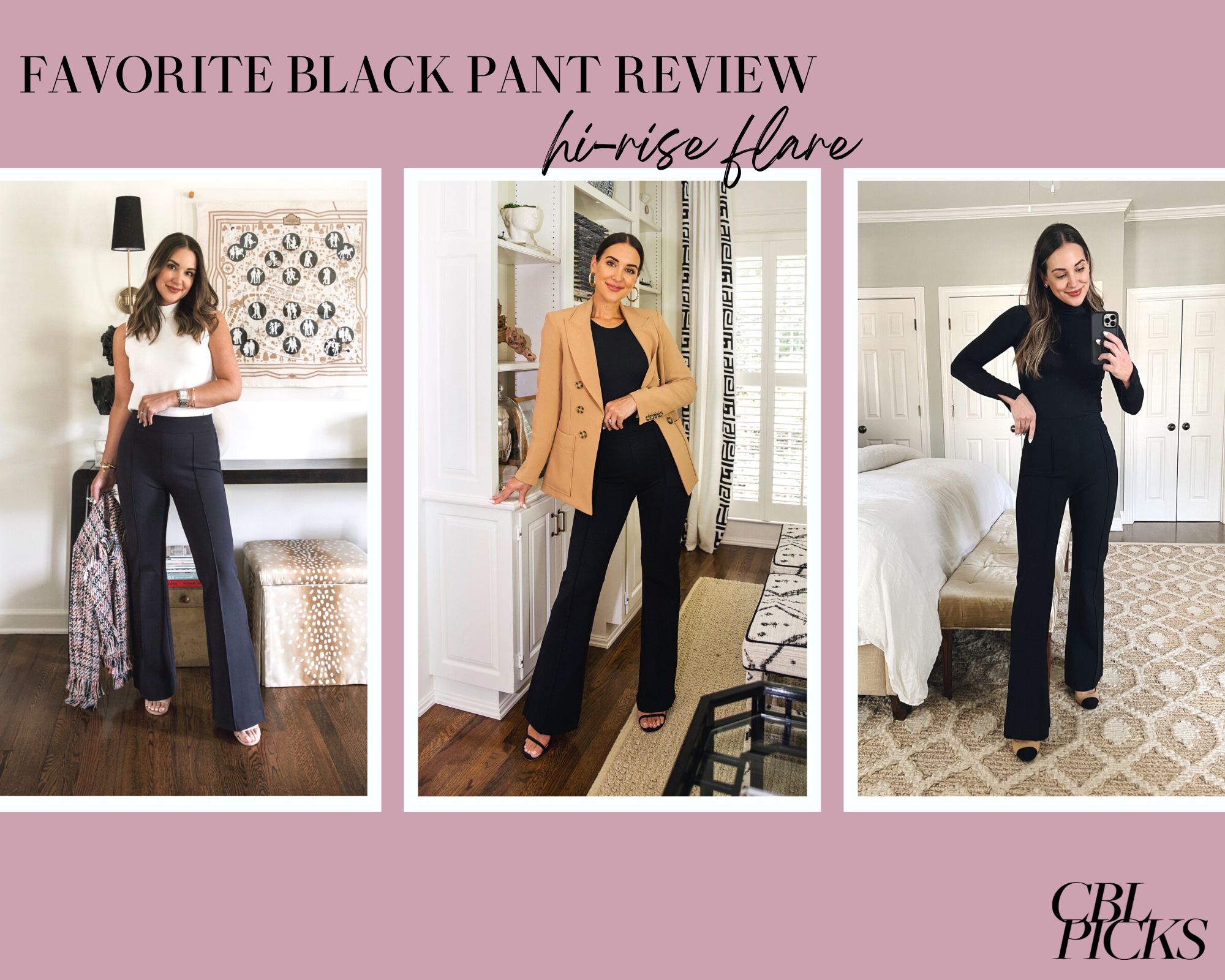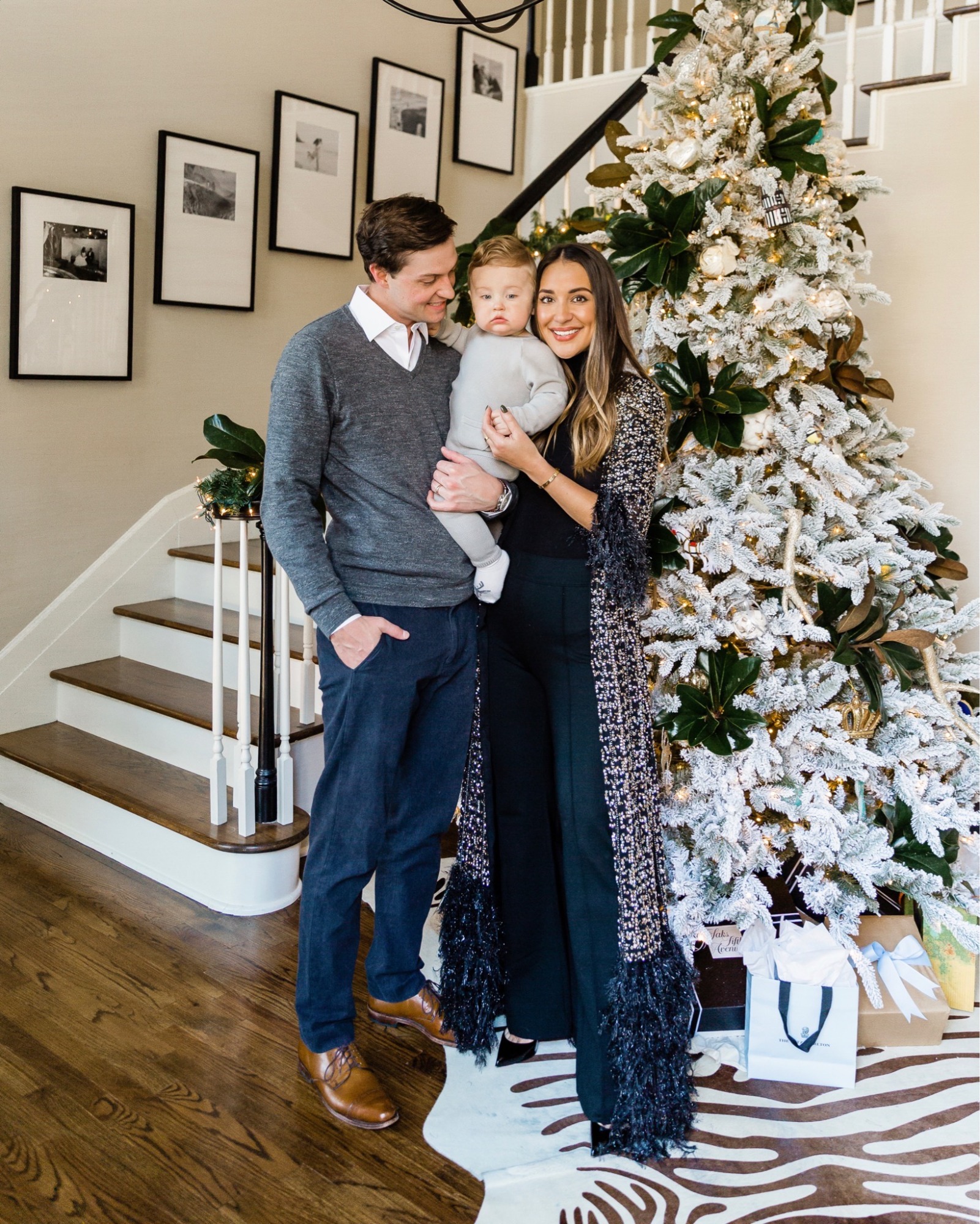 I shared a SKIMS vs. Amazon dress review not too long ago here. Today I'm bringing you a full review of my favorite black pant: Spanx Hi-Rise Flare.
I have had these pants for years and they remain a favorite time and time again. Every single time I wear them, I get a comment about them or my outfit. Countless friends have bought a pair for both themselves and their sisters, daughters, etc.
They are so smoothing and comfortable, but also quite elongating which is the best. Add a heel and we are talking model legs!
Let's get into it –
SIZING
I would recommend ordering your usual size. They have a pull-on style (no pockets, buttons, or zippers), and when you're pulling them up you're going to think, "these are too small." But once they're pulled on, you'll see they fit perfectly.
If you size up, I would worry that the waist will be too loose.
They come in regular, petite, and tall inseam and sizes XS – 3X.
MATERIALS
They're machine-washable and 4-way stretch (4% elastane). They wash perfectly (hang dry) – which is so convenient.
COMFORT
They're super stretchy and a thick material that makes them really comfortable for hours of wear.
COST
$168 and come in black and navy. I have been wearing this same black pair for over three years and the wear I've gotten out of them? Definitely worth it.
You can get 10% off + free shipping/returns with my longtime Spanx code KATHLEENXSPANX.
SIMILAR STYLES + WHERE TO BUY
Luckily these Hi-Rise Flare pants are a part of Spanx's Perfect Collection which has the same style of pants in different leg silhouettes –
Thank you so much for reading! More product favorite deep dive reviews coming – XO –
The post REVIEW | Hi-Rise Flare Pant appeared first on Carrie Bradshaw Lied.