At long last, Real Housewives of New Jersey Season 13 has come to a close. While there was plenty of screaming and shouting along the way, Andy Cohen, unfortunately, proved he's not a miracle worker. There was no fixing the relationship between Teresa Giudice, Joe Gorga, and Melissa Gorga. Even worse, the mere presence of Luis Ruelas seems to make it that much harder. It's an impossible feat, even for Patterson Dolores Catania.
The RHONJ reunion ended just as vitriolic as it started. The accusations about Bo Dietl's digging remained at the center of the conversation, even though fans were left with far more questions than answers. One at the top of my list is, what in the world was John Fuda hiding in that manila folder? If you're going to bring receipts to the reunion, USE THEM PLEASE. Or at least show us them being used! Anyway, here are five of the main takeaways from the final episode of the RHONJ Season 13 reunion.
Straight to the bottom of Luis' pajama drawer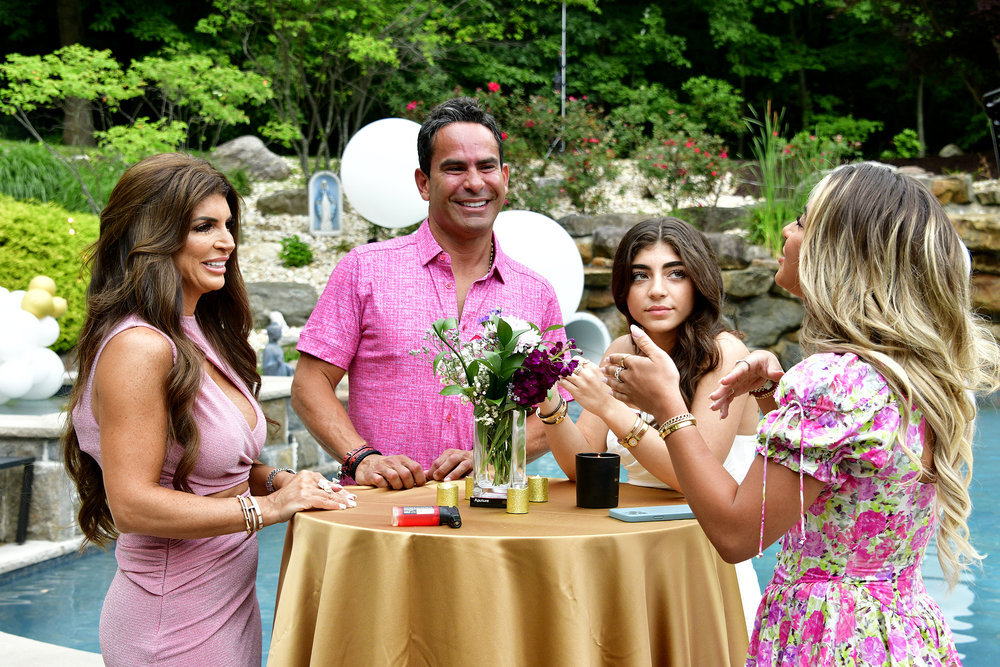 The tension was thicker than Tre's wedding weave once the husbands entered the reunion stage for Part 3. Andy was stressing out over keeping every hot-headed member of Jersey's cast in their seats while they were duking it out. It was interesting that Joe Gorga almost echoed his sister when answering his first question about the reunion by commenting on how fast his heart was beating. Andy initially broke the silence by asking Bill Aydin if he needed Botox. Bill kindly said it was a personal decision, but Tre didn't hesitate to tell her boss to get rid of those wrinkles. She weakened her own argument by using Luis' frightening face as an advertisement for the cosmetic procedure.
The real start of the reunion was Andy talking about Luis wearing Nonno's pajamas to sleep. The host simply asked Luis, "What does that mean?" What an impactful question. Truly, Luis' statement kept me up at night long before Bo Dietl became the demon of my RHONJ-fueled nightmares. Unfortunately, Luis wasn't giving us A SINGLE good answer at the reunion.
Luis explained that he mixed up his words. He confirmed the pajama pants were never worn by Nonno, and he was attempting to be "endearing" toward his new family. OK, that still doesn't explain the "safe and loving" of it all. He ended up switching the conversation about Joe Gorga's refusal to "connect" with him as a brother-in-law. Well, maybe because he saw the long list of red flags, including the pajama comment, and rightfully wanted to keep his distance. Zero points for Luis here.
Attorney Frank Catania cracks the case of Jacqueline Laurita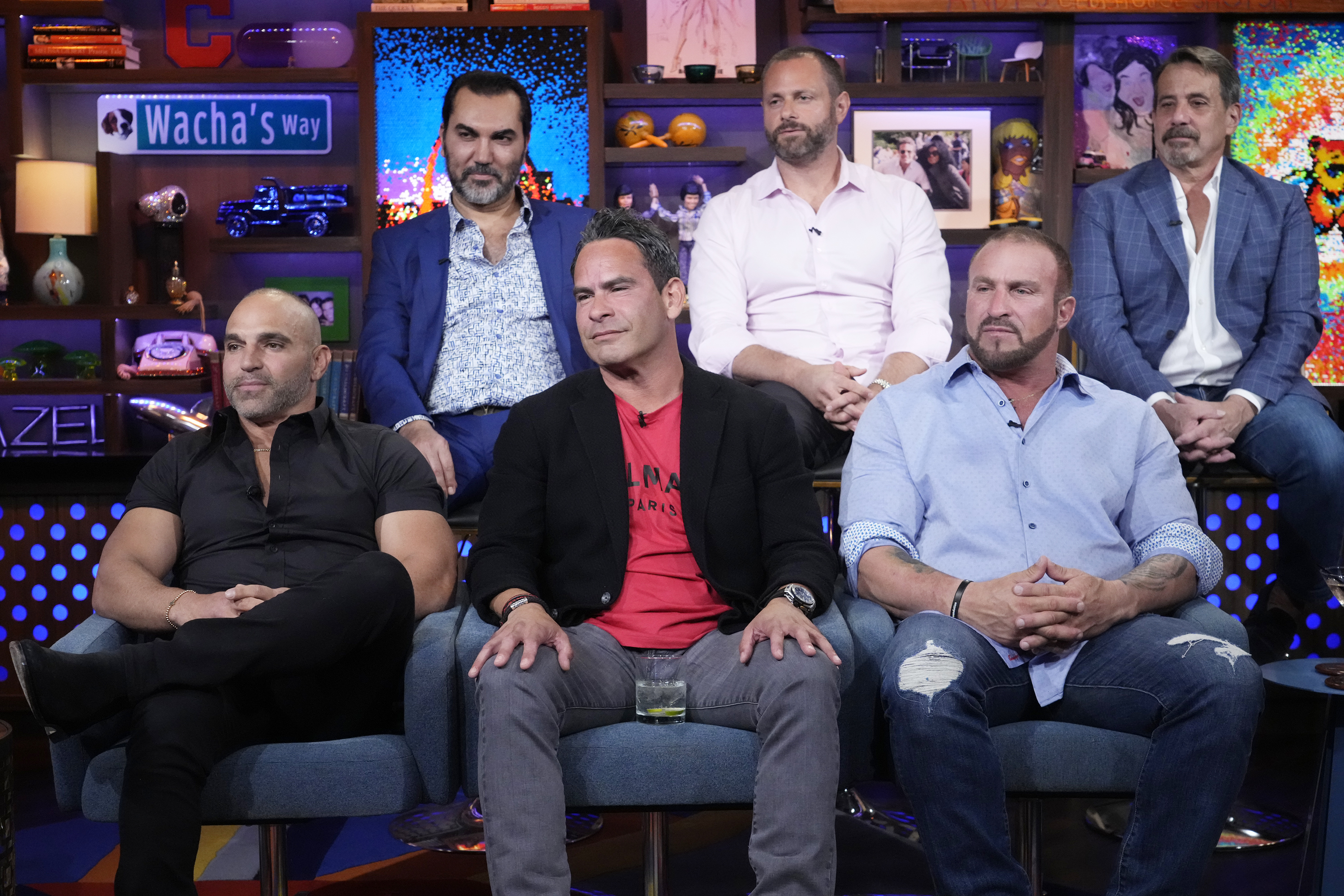 There was so much talk about private investigators and the FBI in this episode but somehow, it wasn't that juicy. One comical moment was when Andy brought up Tre's ludicrous theory that the Gorgas were partially responsible for sending her to jail. Luckily, Frank Catania was on the case.
Frank went into the episode on #TeamGorga. Dolores was keeping her distance, ready to go Patterson on anyone who tried to bring up her son working with Luis to justify their side of the argument. Frank, on the other hand, accused Luis of instructing Bo Dietl to run a smear campaign about him, so he was ready to defend himself and his former client (Tarzan).
Frank hilariously made Joe Gorga give up "attorney-client privilege" as Frank was the Gorga's lawyer at the time. He admitted that Joe Gorga was contacted by the FBI to answer questions about Joe Giudice, not Teresa. Still, he didn't show up to say a word. "I know he would never try to hurt me," Tre said, although she still seems to believe the theories that Jacqueline Laurita put in her head. As Andy put it, it was the "joke of the century" to see Teresa use Jacqueline as her defense. Thankfully, he got production to roll footage to exemplify just why that is.
Luis is one of Bravo's scariest villains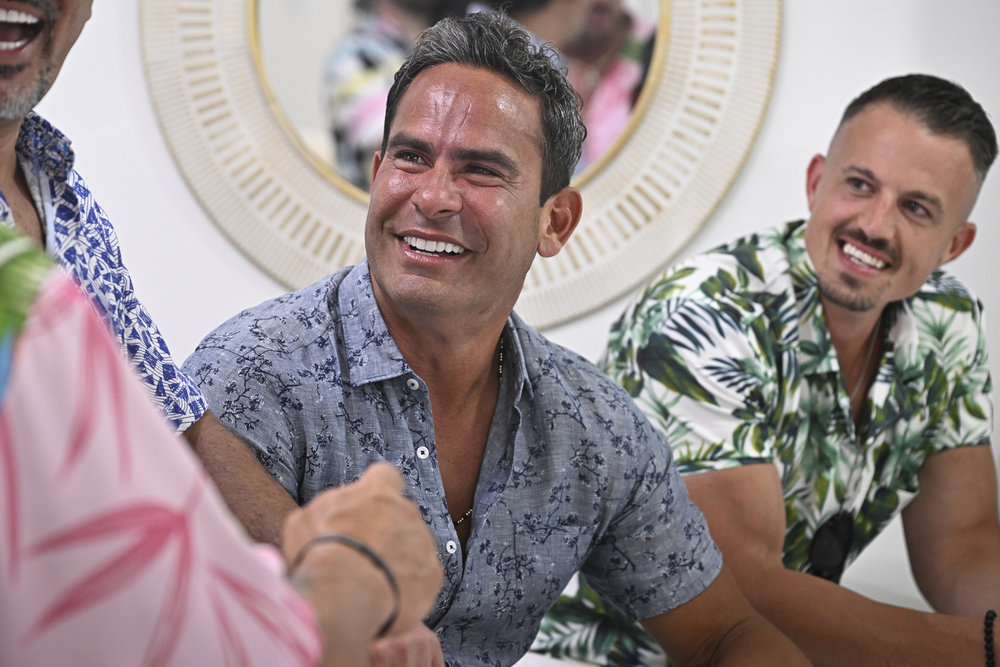 There were almost too many eerie moments involving Luis at the reunion to rehash. John Fuda tried to confront him about reaching out to his ex-wife in jail, but Luis denied it all. Additionally, Luis confirmed his cell phone number as the one that allegedly was used to call and threaten Margaret Josephs' son at work. But his response was to back-peddle by claiming he never actually hired Bo Dietl. Like, at all, even though he said it on camera on two separate occasions.
Luis claimed his throwing accusations about a private investigator were all "misstated out of anger." This man has a lot of strange behavior he attributes to "anger" that Tre should be wary of. Meanwhile, in the next scene, Luis confirmed that Bo Dietl "sent" a security guard to the reunion to protect him from death threats. His story is more convoluted than Tre's wedding hair, and I promise that's the last time (this season) that I'll make that joke.
Luis kept the subtle threats coming. He would say ominous statements like "Let's play" or "Be careful" that even had me worried while I was safe at home. Joe Gorga hit it right on the money when he said that Luis looked like the Joker, and he sort of acts like him too. Tarzan went as far as to call Luis a "woman abuser" and verbalize that he wished his sister had picked a better guy. Somehow, Luis and Joe Gorga shook hands before parting ways. They agreed to forget about one another and that's it. There were plenty of reasons to be sad watching this reunion, but every scene that centered around Luis' villainous behavior gave me chills down my spine.
Gia Giudice enters the chat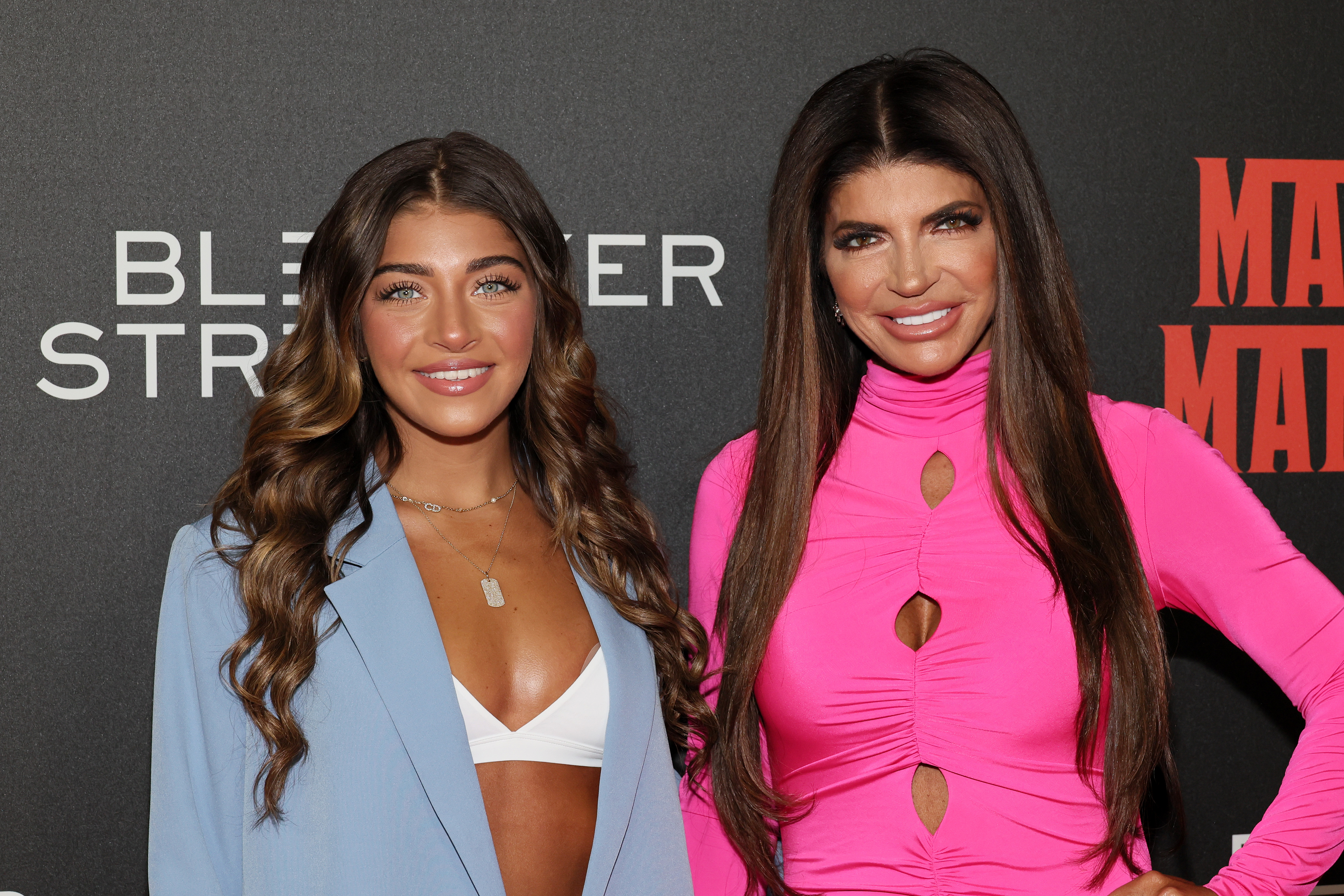 The Gorga siblings had to take a moment to fight about the Melissa cheating rumors. Each party gave their side of the story that didn't add up and no one agreed, surprise surprise. They discussed the comment Gia Giudice allegedly made to her uncle about the fact that he could "do better" than Melissa. Tre called Gia on the phone on the reunion stage, who denied ever making the statement. She clarified that she had called her Zio Joe to beg him to come to the wedding but didn't discuss the gossip. "It's sad, Zio Joe, that you're trying to call me a liar," Gia said via speakerphone.
Melissa and Joe think that Tre made Gia lie and it sent Tre over the edge. She stormed off the stage and screamed for her brother not to follow her, even squeezing out a few tears. She called Gia sobbing to console her, which was uncomfortable to watch the parentification dynamic continue. Like, Gia was at Coachella, she did not want to be dealing with her family drama. Andy Cohen was dying to trade places with Gia and hang out at a resort, so that girl should've put her phone on "Do Not Disturb" while this chaos was being filmed.
A very unhappy ending for the Gorga siblings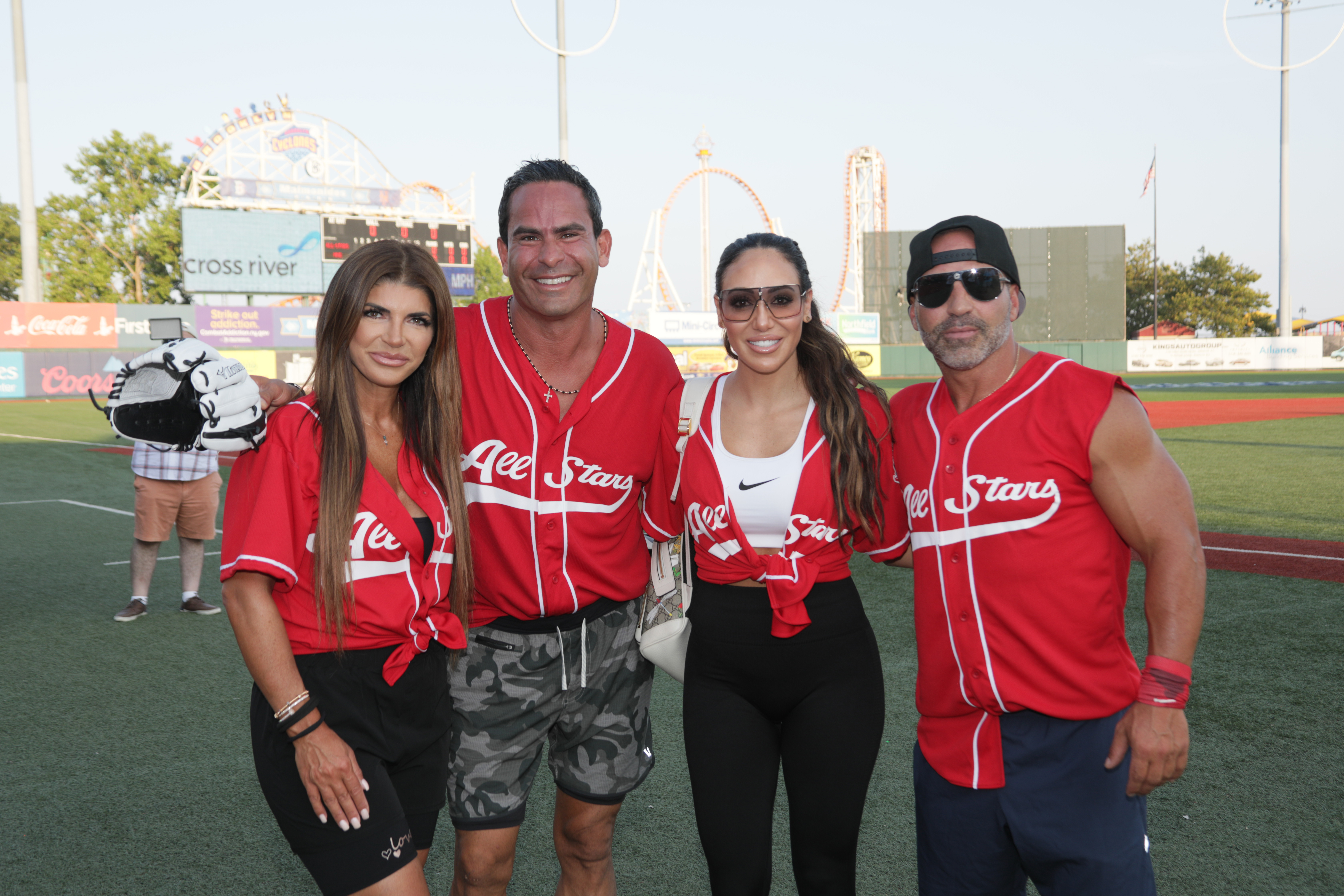 There was nothing but negative momentum when it comes to Tre and Joe's relationship following this reunion. Tre approached the day, and even verbalized so, as the last day she'd ever be speaking to her brother. Joe, meanwhile, admitted that he "regret[s] it every day" that his relationship with Teresa turned out this way, but didn't take any blame. It's just a sad dissolution of a family that's not fun to watch on TV.
In his final goodbye to Teresa, Joe revealed that he would "never say never" on rekindling a relationship since she is his only sister.  "I will always love you. If you got in a car accident tomorrow, I'm running by your side in that hospital," Joe said. Tre was angry that Joe would say he'd show up when she was dead, not alive, which is apparently a saying from Nonno. Tre's sentiment, both in Italian and English, was that her heart was broken.
Melissa even left her least-favorite sister-in-law with some thoughtful parting words. She admitted that she'll always go with what "the family" AKA Tarzan decides to do in the future about her. "I definitely feel the hate, right, you see it," Melissa said. "I do love you no matter what you think." Tre didn't return the sentiment, but at least she's not one to fake her feelings. This is one season of Real Housewives that leaves me feeling icky and confused. Who knows where we'll go from here, but it absolutely needs to be far away from the demonic merry-go-round that is the Gorga siblings' relationship.
TELL US – WHAT DID YOU THINK OF THE FINALE OF THE RHONJ REUNION? ARE YOU SIDING WITH TERESA OR JOE AT THE END OF THE SEASON?
The post Real Housewives of New Jersey Season 13 Reunion Part 3 Recap: A Not-So-Happy Ending for Teresa Giudice and Joe Gorga appeared first on Reality Tea.