Spending all of this time at home looks different to everyone. For some, tackling home projects, getting ahead on work, and spring cleaning are keeping them extra busy. For others, watching everything on their Netflix queue, catching up on sleep, and relaxing are more in line with their daily to-dos. And most of us are operating in some in-between of the two.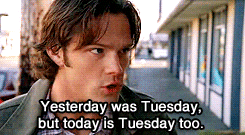 However, all of us are finding our own version of normal, and if a little something that comes in package can do that, we're all for it. Our editors all have their own ideas of normal right now—spending lots of time with our pets, cleaning everything, using a face mask basically every day, never putting on pants with zippers—so we're sharing the little things that are making life just a bit better right now. 
The post Our Editors' Self-Isolation Hero Products appeared first on The Everygirl.