As a Brit if there is one thing I really miss about the UK (definitely not the weather) it's pubs. And with rising temperatures descending upon Beijing I especially miss a good beer garden. Now, Beijing doesn't exactly have what I would class as a proper British pub, though Paddy's cuts it pretty close, though neither does it have really have beer gardens in the traditional sense. However, there are some places around the capital which have some great outdoor seating areas that make pretty decent substitutes. 
Commune Reserve
Just north of Dawanglu Station, Commune Reserve's spacious outdoor seating area is pretty much the closest thing you're going to get to a beer garden in Beijing. With plenty of seating, loads of flowers and trees it's definitely a sweet spot to hang out at for some drinks and food. Beer lovers will appreciate their extensive selection and for non-beer drinkers there are many cocktails and mocktails on offer too. They also have an excellent food menu and my personal recommendation would be the oxtail grilled cheese sandwich which is mouth-wateringly good. 
---
Great Leap #6
Great Leap's flagship location, tucked away in the hutongs near Nanluoguxiang, could certainly be considered a kind of beer garden. Although lacking that elusive grass, the trees dotted around the large courtyard give it a nice touch of nature and you can appreciate the beautiful hutong architecture that's well over 100-years-old. Add to this their numerous beers on tap plus the ability to waimai whatever food you like to the location, and you've got yourself the perfect place to spend a sunny afternoon.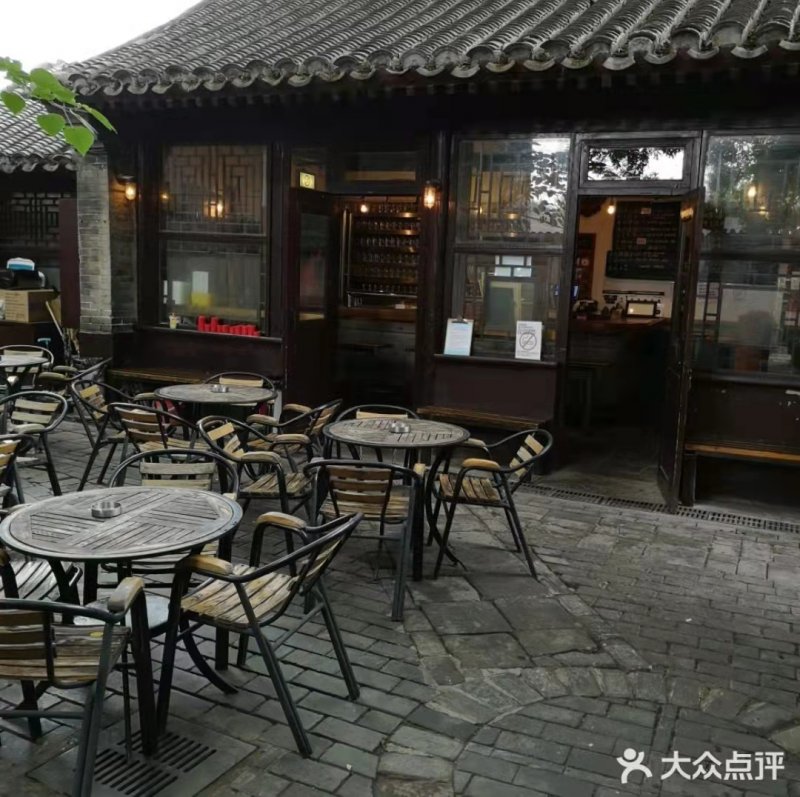 ---
Cafe Zarah
Not your traditional beer garden by any means, but Zarah's outdoor courtyard could perhaps be seen as a "beer garden with Chinese characteristics". With the massive tree in the centre, bamboo on the side and partial glass ceiling there is a little bit of a greenhouse vibe. Decorative lanterns make it a particularly enjoyable space in the early evening, as does the daily happy hour: 4pm-8pm draft beer and wine RMB 35 a glass, 6pm-8pm all cocktails RMB 40.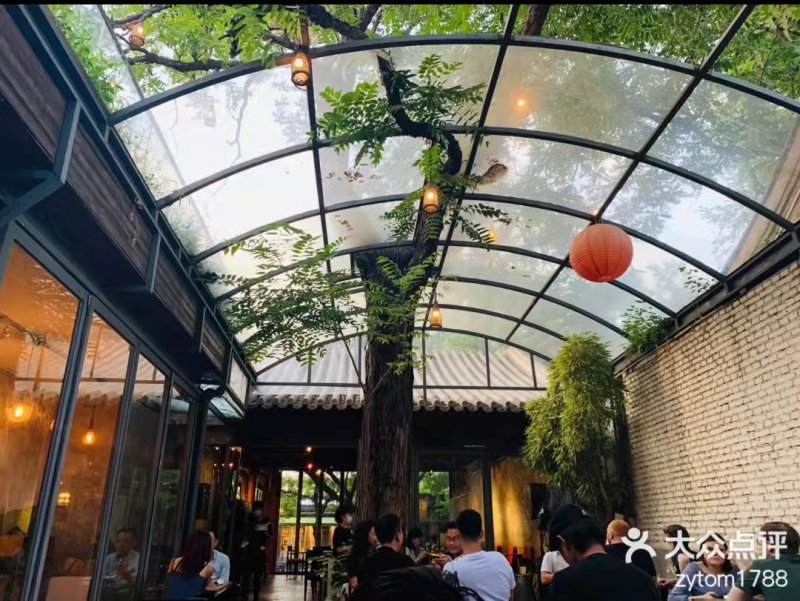 ---
Lily's American Diner Sanlitun
When you hear the words "American diner" you probably don't think pub garden, however Lily's Sanlitun branch has a lovely seating area outback that's a great little suntrap. Come summertime this is one of my favorite spots to come and catch some rays, which sometimes brings with it weird looks when I tell the staff I don't want them to put the umbrella up. A little more limited beer-wise than some of the other locations on this list, they do have three different beers on tap and a few different bottled beers. There aren't a huge number of tables outside, however it's normally relatively quiet with customers preferring the shady seating out front or aircon inside.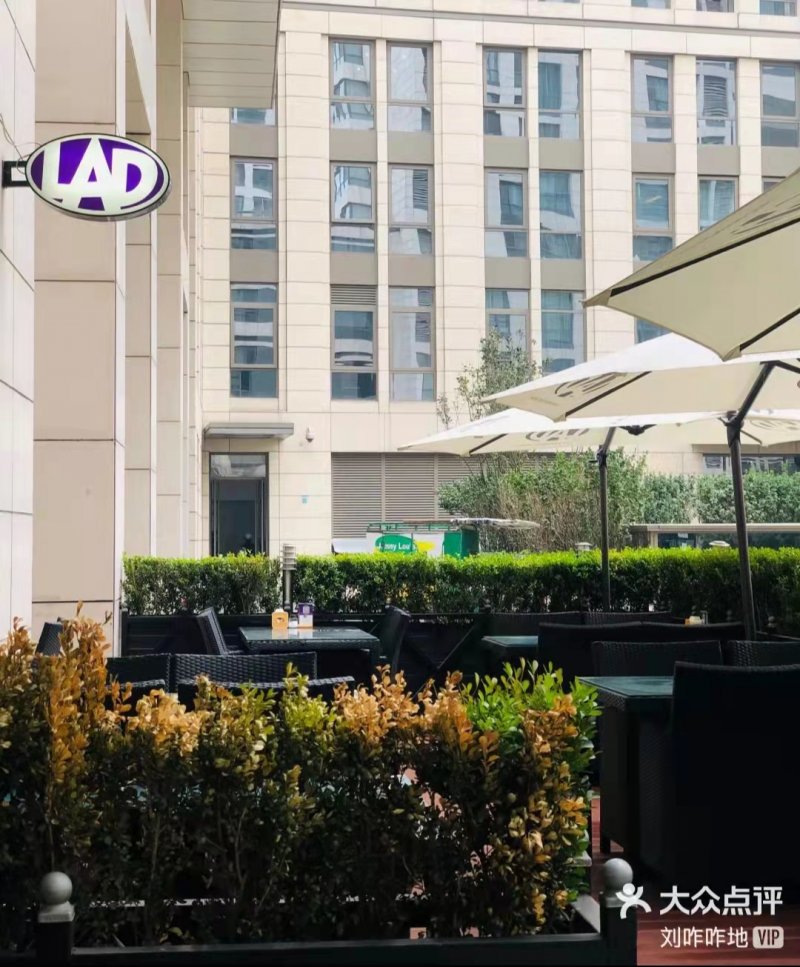 ---
Q Mex Solana
Q Mex's newest location, on the edge of Solana shopping mall, has plenty of outdoor seating with tables and chairs out front and a terrace on the second floor. With tons of greenery and a view looking out over nearby Chaoyang Park, it's not your usual beer garden by any means, but it does make for a pleasant outside spot to enjoy the spring and summer weather. And of course another draw is their weekly half price deals on food and daily happy hour that runs until 9pm. 
---
Jing A Taproom CBD
Ok admittedly I'm veering a little further away from beer garden territory, however Jing A's CBD location has some great stuff on offer (half price mussels on Wednesdays? yes please!) Located opposite the Kerry Centre, you can sit outside and take in the view of Beijing's CCTV tower, aka Big Pants, while sipping and eating away. As you would expect from any Jing A location there is no shortage in varieties of beer and their flight option of four 150 ml glasses of beer for RMB 90 is a great choice if you want to try a few. Be warned in the evenings this place can get pretty packed, although during the height of summer customers are normally vying for inside tables with aircon rather than those outside in the heat.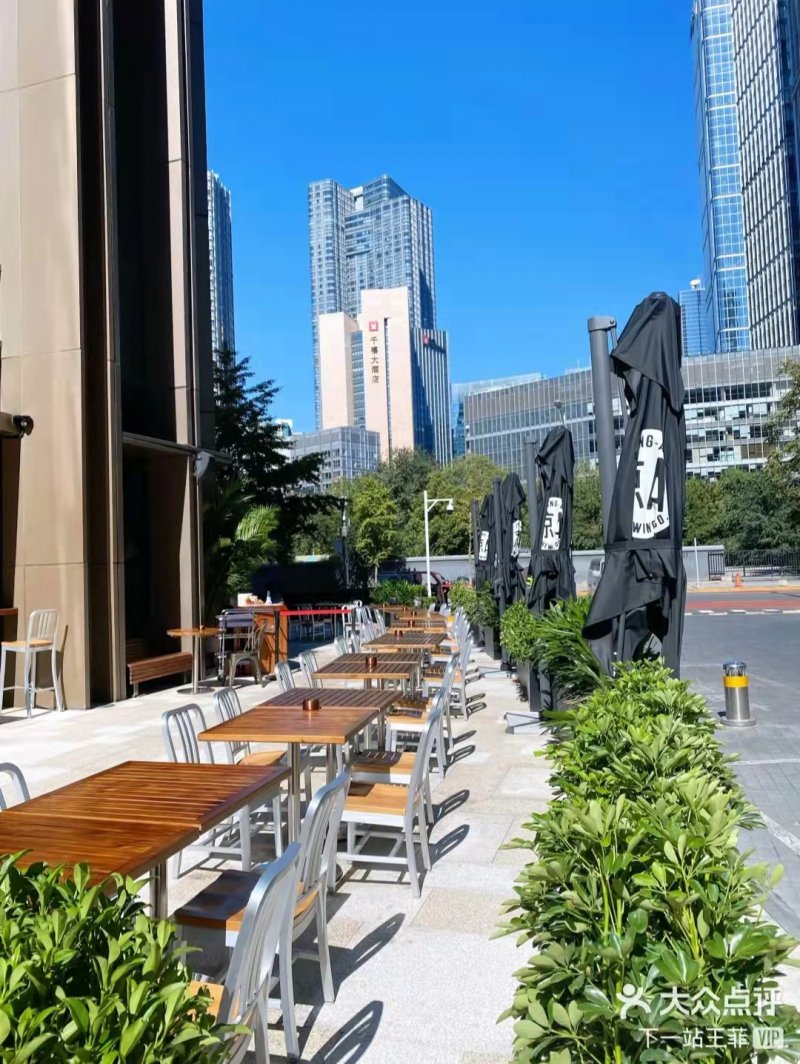 READ: Embrace the Warmer Weather with these Terraces
Images: Dianping