Direct Action is a brand that is difficult to find a lot of information on regarding its origins. On their website, their bio reads "DIRECT ACTION® is a project born from combining great design and manufacturing capabilities with an up-close-and-personal understanding of the specific end-user needs of special operations forces." Take this for what you will, but they are a Polish-based company that makes some pretty high-quality gear. In recent years I have seen their gear being picked up by more and more special operations units in the European Theater. The Italian Army special forces seem predominantly fond of many of Direct Action's offerings. Personally, I can't think of a better group of people to endorse tactical gear than some of the world's most elite warfighters. So, today we will be reviewing one of the Direct Action Halifax Backpacks.
Over the course of  2 years, I took the Halifax out on several day hikes and for a two-week mission to Romania for a military training exercise. I then EDC'ed the bag for the course of a few weeks and then decided that it was much too big for this application. Overall I would say I didn't abuse the bag, but I did use it to hold some gear and checked it at an airport and it came back in one piece despite the airline's best efforts. 
Halifax was provided by Direct Action for this review and I was allowed to keep the backpack after the conclusion of its testing. Direct Action has had no input on this review. 
Direct Action Halifax – Quality and Comfort
While Direct Action is a Polish-based company, they outsource a lot of their manufacturing in Vietnam and this pack is no different. With that being said the Halifax is very sturdy and we built a bag. The primary material for the bag is 1000 D Cordura. This gives the bag a good strength-to-weight ratio but I would have liked to have seen something like a 2000 D Cordura on higher ware areas to give it some added strength. 
While this pack is designed for hard military use it has some very thoughtful quality-of-life features. The back panel has two small columns of Velcro that run up the full length of the pack. There are then two different-length foam pads you can use to add extra cushioning to the pack. One size runs the full length of the back panel while the other set is a three-quarter option. These padding options allow the end-user to increase and decrease the amount of padding depending on what the bag will be used for. Often when a soldier puts on a set of body armor or a plate carrier and then a backpack, the pack can then hang pretty far off the soldier's body. Being able to take the extra padding off can help alleviate this issue by allowing the pack to be pulled in closer to the back of the end user.
Overall the quality of the Halifax is pretty solid and so is the comfort considering who it's being marketed towards. I would say it's quite as comfortable as similar offerings from companies like Mystery Ranch or Osprey but again this is a dedicated full-time military pack so comfort may have not been the primary concern when designing it. 
Direct Action Halifax – Organization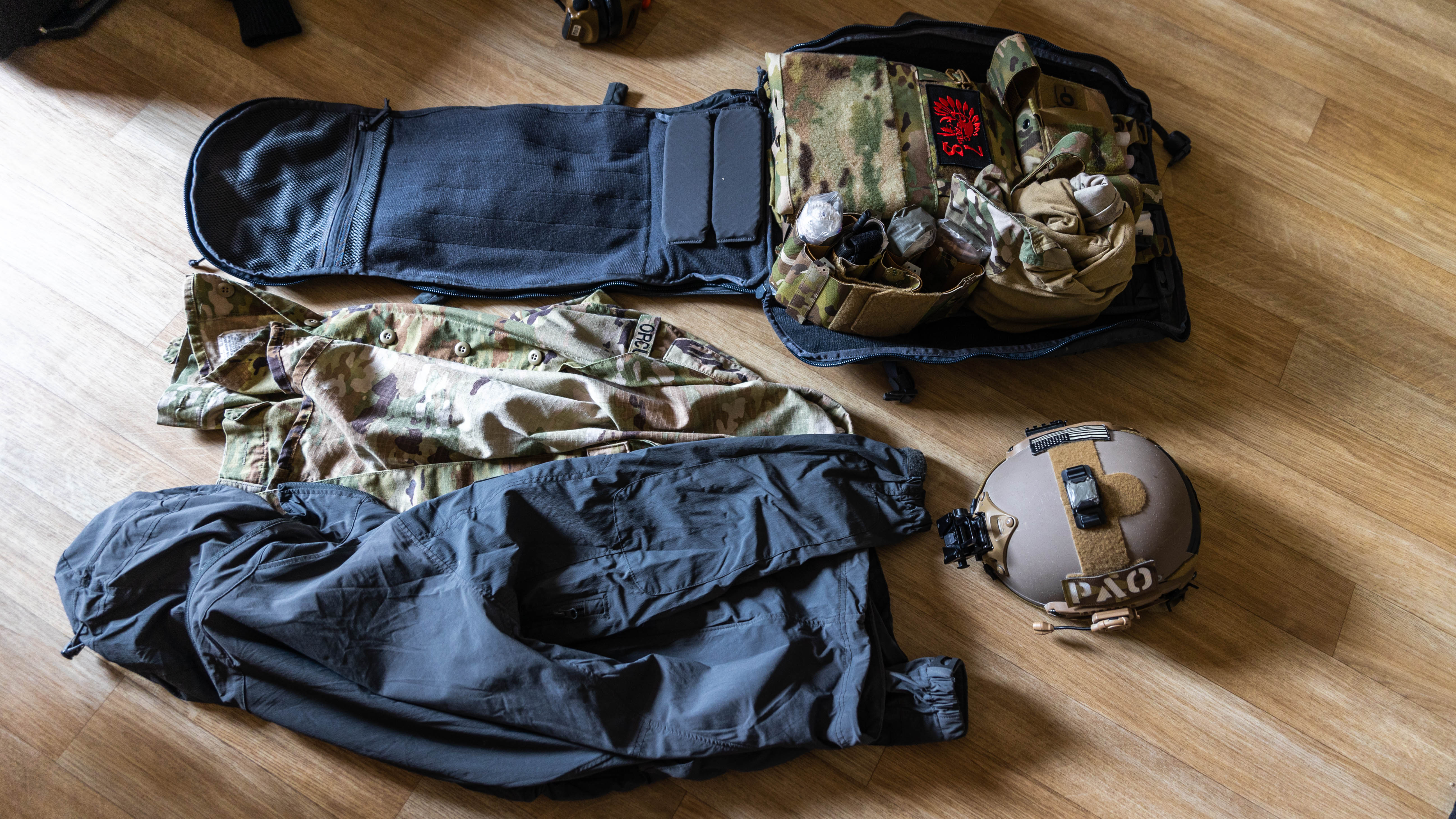 If you're someone who likes a lot of modularity in your packs then honestly Halifax has you covered. The exterior back of the pack is covered in laser-cut Molle from head to toe. I have to say if a pack has Molle on it these days and it's not Laser-cut, I'm not interested. The weight savings from old-school Molle is massive while maintaining a lower profile and weight, it's a winning combo in my opinion. On the edges of the external Molle are two sections of YKK zippers that are for DA's optional Zip on panels. 
These panels are designed to work seamlessly with the back panels DA makes for their spitfire line for plate carriers. The system is very similar to offerings from Crye Precision who have been making zip-on back panels for their plater carriers ever since they launched the JPC series of carriers. While DA didn't pioneer this system I haven't seen any other company include it on a backpack to date. I think this is a really interesting option for anyone who has the DA Spitfire back panel as it gives them a great way to move gear from one system to another in a matter of seconds. 
Below the Molle on the very bottom of the bag are two reinforced daisy chain style anchor pants for attaching anything you can think of. I used these to hold on to my ice axe and extra carabiners or ropes. There is a hidden pocket on the other side of the bottom of the bag, this one is not very easy to get to and it's pretty small but I found it was big enough to fit the included waist belt. 
The top of the bag has two fleece-lined pockets. One is rather large and big enough for storing ski goggles while the smaller one is better used for typical sunglasses. On the sides of the pack are two expandable water bottle pockets big enough to accept 32 oz Nalgene bottles. Above the pockets is a section of compression straps with a small laser-cut Molle field separating them. Running along the Molle field is a vertical grab handle. I'm a big fan of these grab handles because they give you another post to pick up the bag if it's in an awkward orientation. The handles are a bit thin but still very strong. 
Getting into the main compartment of this pack is a breeze as the Halifax sports a full clamshell design with rugged YKK zippers. The interior of this pack Is where things really start to get interesting! The entire interior back panel of the Halifax is covered in Velcro Molle. This means that no matter what kind of a pouch you want to mount inside you should have no issues. Want to mount some LBX med pouch using Velcro? No problem. Want to hook up a Tasmanian tiger Lens pouch using Velcro? Couldn't be easier. This is by far my favorite feature of Halifax as it just makes organization so much easier. The Velcro field is also massive, coming at 12" wide and 24" tall glowing for the mounting of many different accessories.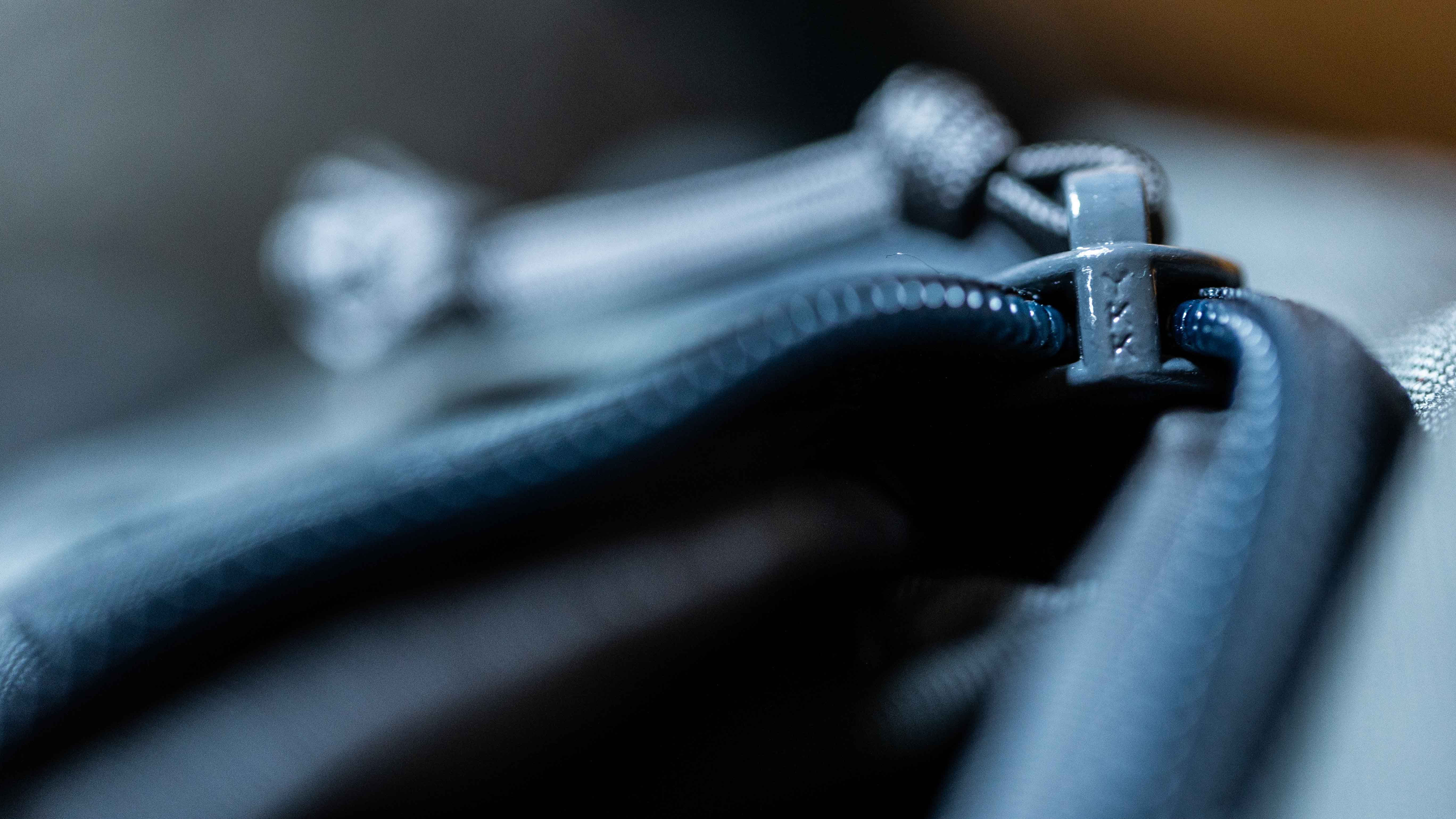 Above the interior Velcro field is a hook for holding up a hydration bladder with a plastic buckle. Above the buckle is a heavy-duty zipper so you can fit a drinking straw through it without having to have your main zipper compartment open. The sides of the pack also feature very small flow-through pockets for drinking straws too. Options are always a plus. The opposite side of the interior of the pack has a large standard Velcro field and a medium-sized mesh pocket. 
Likes 
Forward-thinking design with the incorporation of modern materials 

Multiple ways to adapt the pack to your preferred pouch setup 

Allows for integration of other Direct Action pieces of equipment allowing for the end-user to spec out the pack for whatever mission they may find themselves on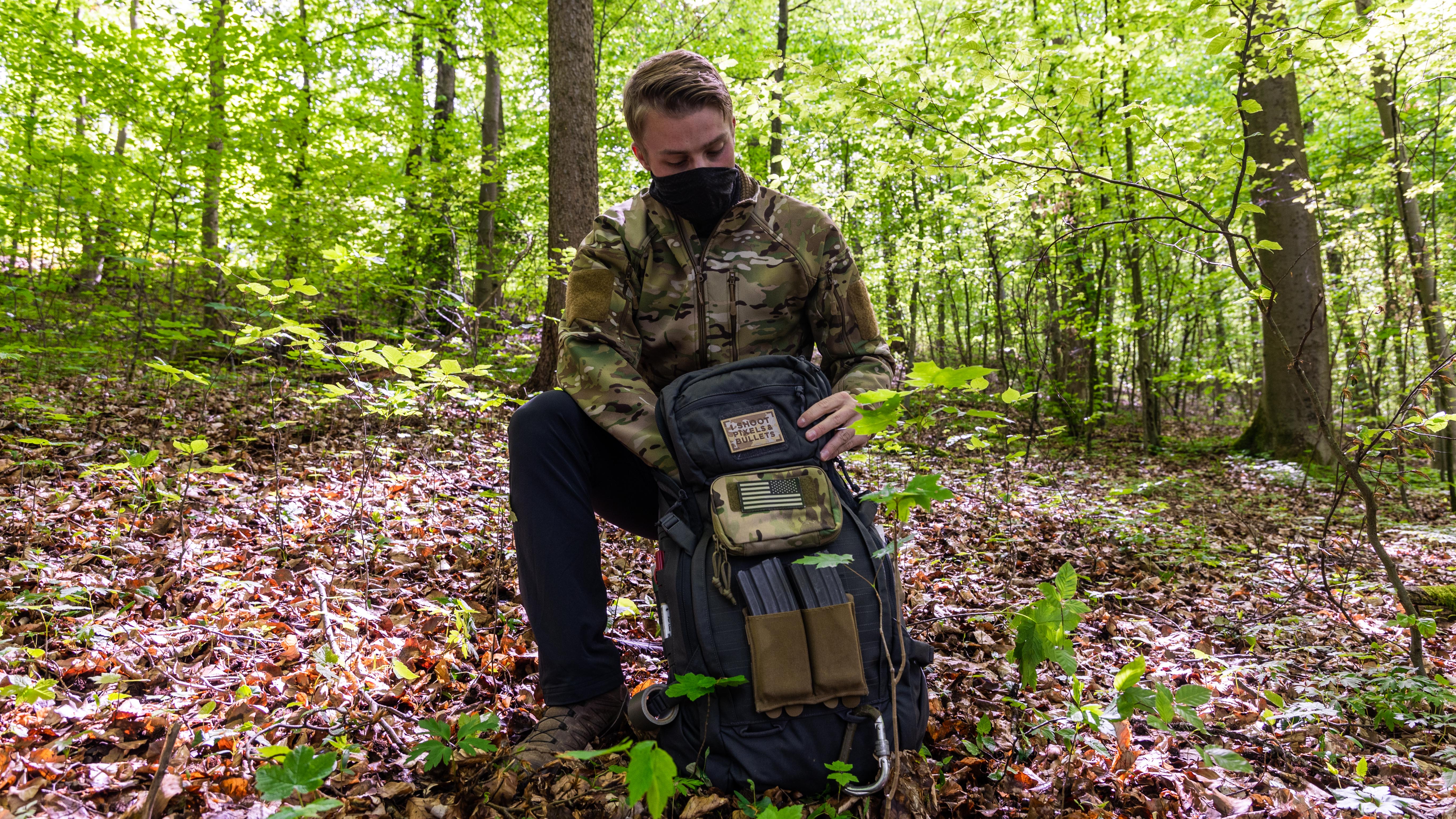 Dislikes 
The bag is not the most comfortable when compared to its competition 

Very heavy even with its incorporation of lightweight materials

Personally, I don't find this bag very aesthetically pleasing 
Direct Action Halifax – Wrap Up 
In the end the Direct Action Halifax is a very well-designed bag with only a few flaws. The incorporation of modern materials and forward-thinking design is a huge plus and gives this bag unrivaled modularity and adaptability. While all that modularity is great, catering to multiple types of attachment systems on the interior adds a lot of overall weight to this bag. Not to mention that this bag is also not the most comfortable in comparison to its competition. Overall I do like this bag but I think there are other offerings on the market that can do most of what this bag can and can do better. It's still a great bag, just not for me. 
The post AllOutdoor Review – Direct Action Halifax Backpack appeared first on AllOutdoor.com.