One of my family travel goals is to travel light with my baby while still making sure I have all the key baby travel items I need. Since I became a mom, I've been testing different products and playing with just how light I could travel with my son. I've ended up needing a few things I didn't bring on some trips and overpacking on others — it's been a learning curve.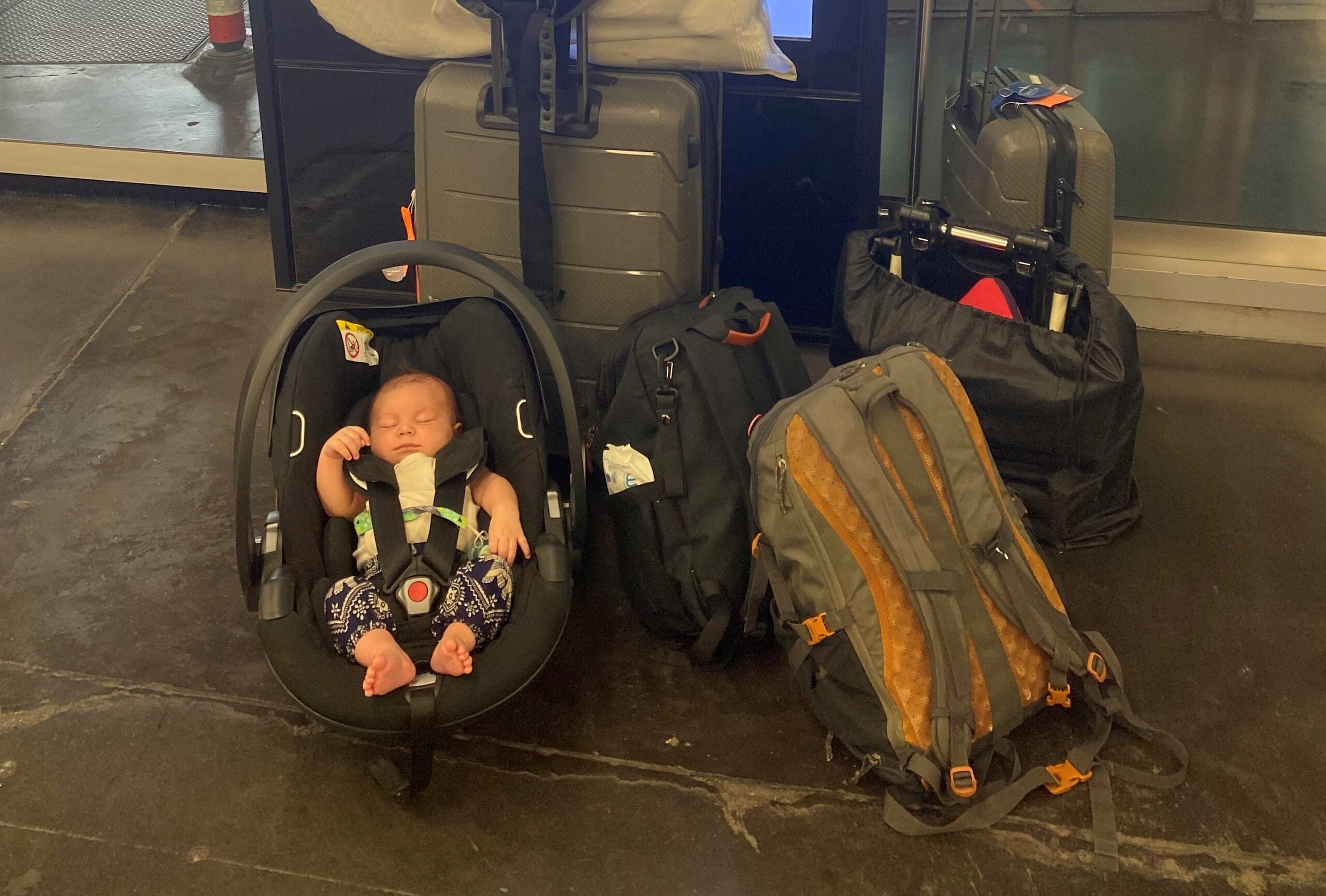 But as I deplaned after my 10-month-old's 15th flight, I realized I had finally curated the perfect set of travel essentials that made traveling with my baby easier without overpacking.
For more TPG news delivered each morning to your inbox, sign up for our daily newsletter.
Of course, each trip is different, and a visit to grandma's in Arizona is very different than a beach trip to Punta Cana or a getaway to the mountains. But generally speaking, these are some of my personal favorite travel items that I won't leave home without when I travel with my baby, whether it's by plane, on a road trip or a train ride.
Related: How to plan an international trip with a baby
Bombi Bebee Lightweight Travel Stroller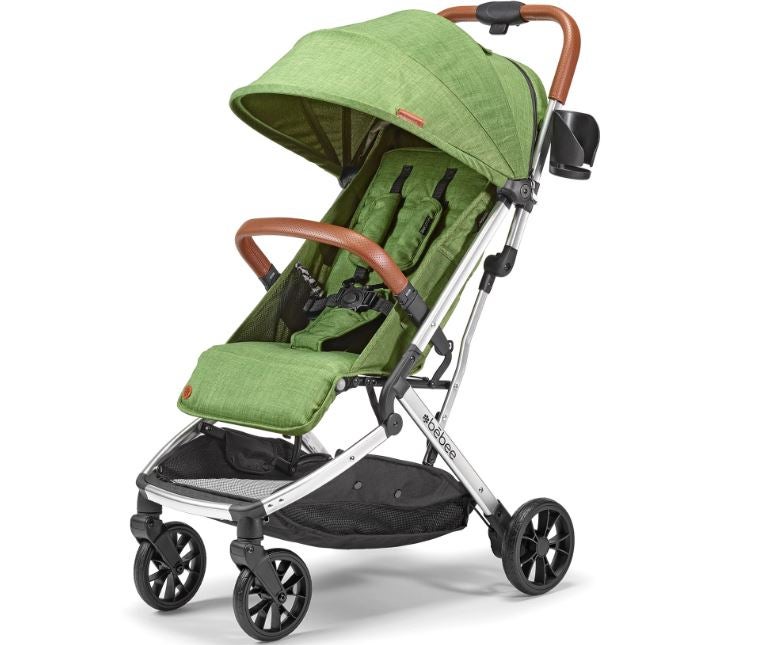 Traveling families have plenty of choice in the world of travel strollers, and I'll always love my Babyzen Yoyo2, which folds up and can be carried onboard an aircraft as hand luggage. But as I work towards becoming a more sustainable traveler, I stumbled upon the Bombi Bebee travel stroller ($199.99), which is made from 56 recycled plastic bottles.
When I first read about the stroller, I couldn't believe a fabric made from recycled plastic could possibly be comfortable for my son. When you touch the stroller's seat, it's hard to imagine it's made of plastic. The soft yet durable fabric is comfortable for long travel journeys, and my son loves it, giggling every time it's time for him to hop in. The seat reclines to 150 degrees, which makes it easy for him to nap on the go.
The stroller has one of the easiest and quickest folds of any of the travel strollers I've tested (and I've tested many), which makes it easy to store during the boarding process, even while holding my baby at the same time. It folds up small enough to bring on as carry-on luggage on some airlines, and if not, it comes with a carry bag to prevent damage when gate-checking it.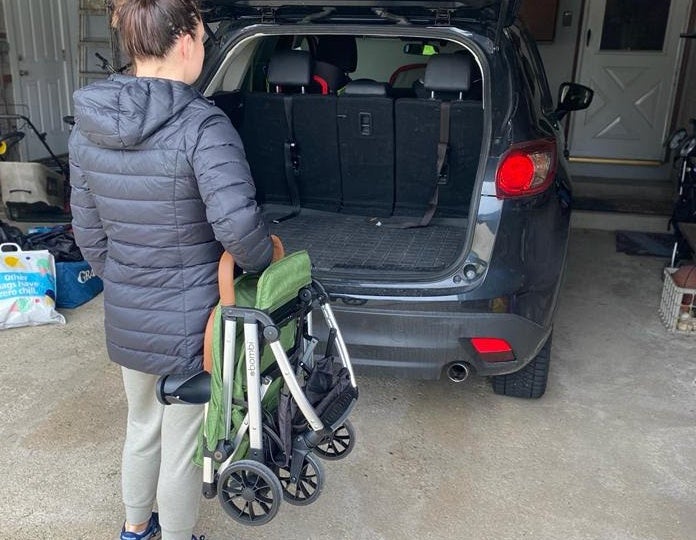 The stroller has great maneuverability, even over Europe's cobblestones or dusty Arizona footpaths, and the storage basket is surprisingly spacious for a travel stroller. Although there are many innovative travel strollers on the market from budget to luxe, Bombi's Bebee is my top pick, and I can rest easy knowing the company even planted a tree for my purchase.
Snoozeshade Stroller Cover and Pack n' Play Cover bundle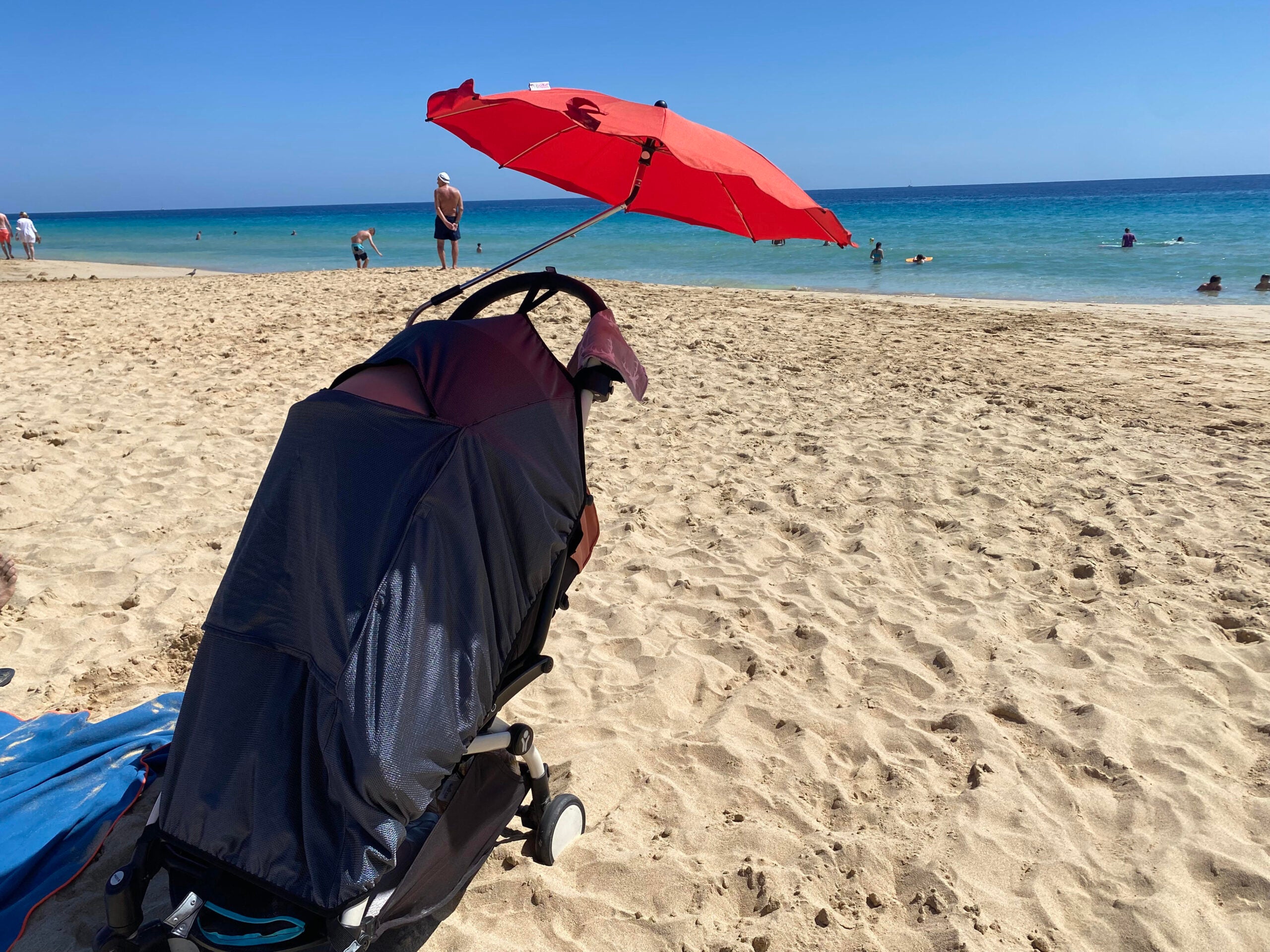 There aren't many baby products I can say changed the way I travel, but these two from Snoozeshade (from $116.98) — a stroller cover and crib cover — actually did. I use the universally-sized stroller cover the most — in fact any time I need to leave the house during my son's naptime or on sunny days (Madrid, the city I call home, has over 300 days of sunshine per year).
The stroller cover is made of a high quality, breathable mesh fabric that covers the stroller and blocks out harsh UV rays. With various windows and zipper options, you can completely cover the stroller for naptime (the mesh fabric still allows for air flow), giving your little one a quiet, dark place to rest, or simply keep the sun out of baby's eyes and face and leave it partially open. My son loves his Snoozeshade stroller cover and plays with the fabric until he falls asleep. He is also able to comfortably nap anywhere on the go — on the city bus, at the beach, at the airport or while I'm shopping at the grocery store.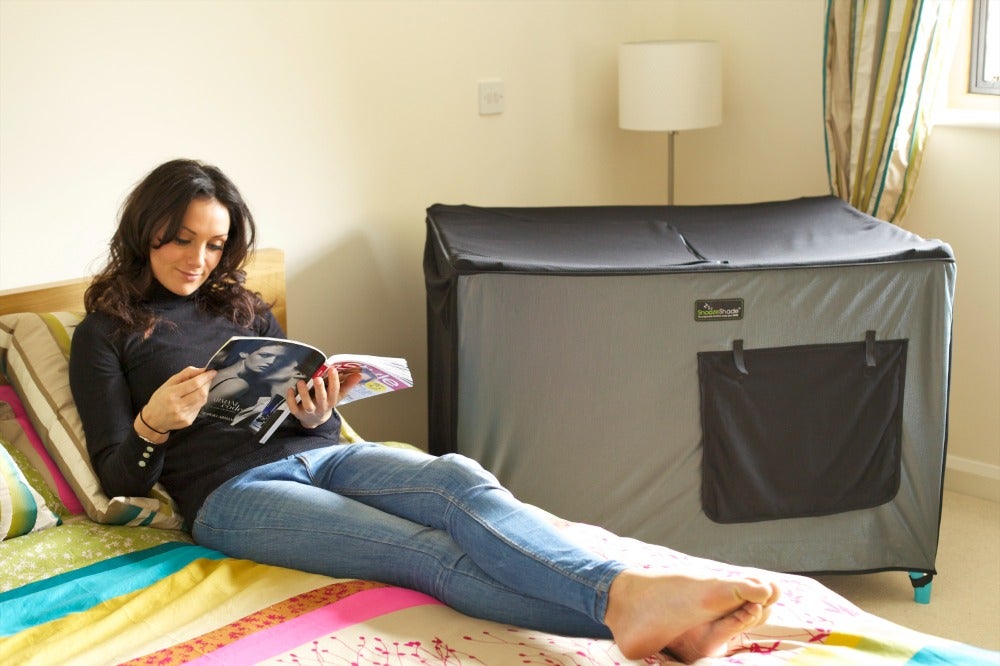 The Pack n' Play cover is life-changing when you have to share a hotel room with your baby. Before I discovered this, my go-to plan after my son would fall asleep in the hotel room was a glass of wine and Netflix on my computer in the hotel bathtub. But this cover blocks all the light out of the crib, meaning I can watch TV or turn on the lights in a hotel room while my baby sleeps.
My son loves the feeling of being underneath something and I love that I can enjoy my vacation while he peacefully sleeps in the darkness of his crib thanks to the breathable mesh shade. Both products are washable, which, as every mom knows, is key when it comes to baby items.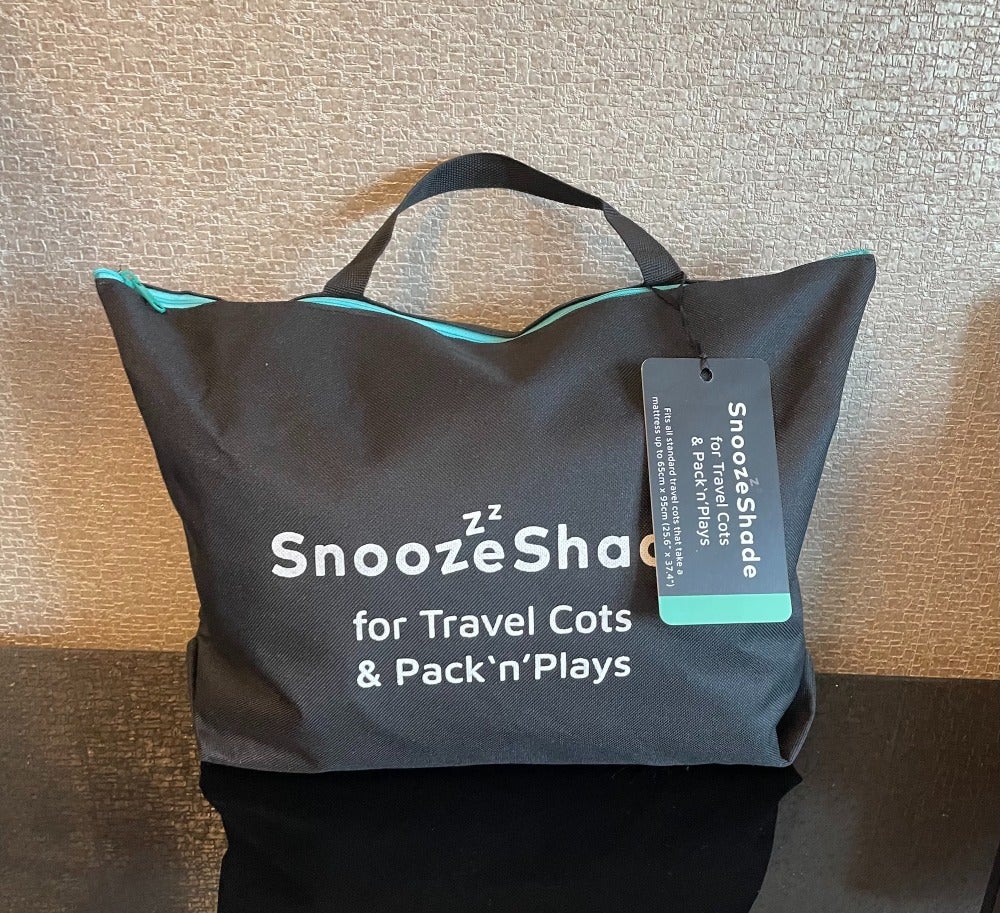 You can buy each product separately or get the bundle together (better value). Each comes with a carrying case for easy portability.
Beco Gemini Baby Carrier Cool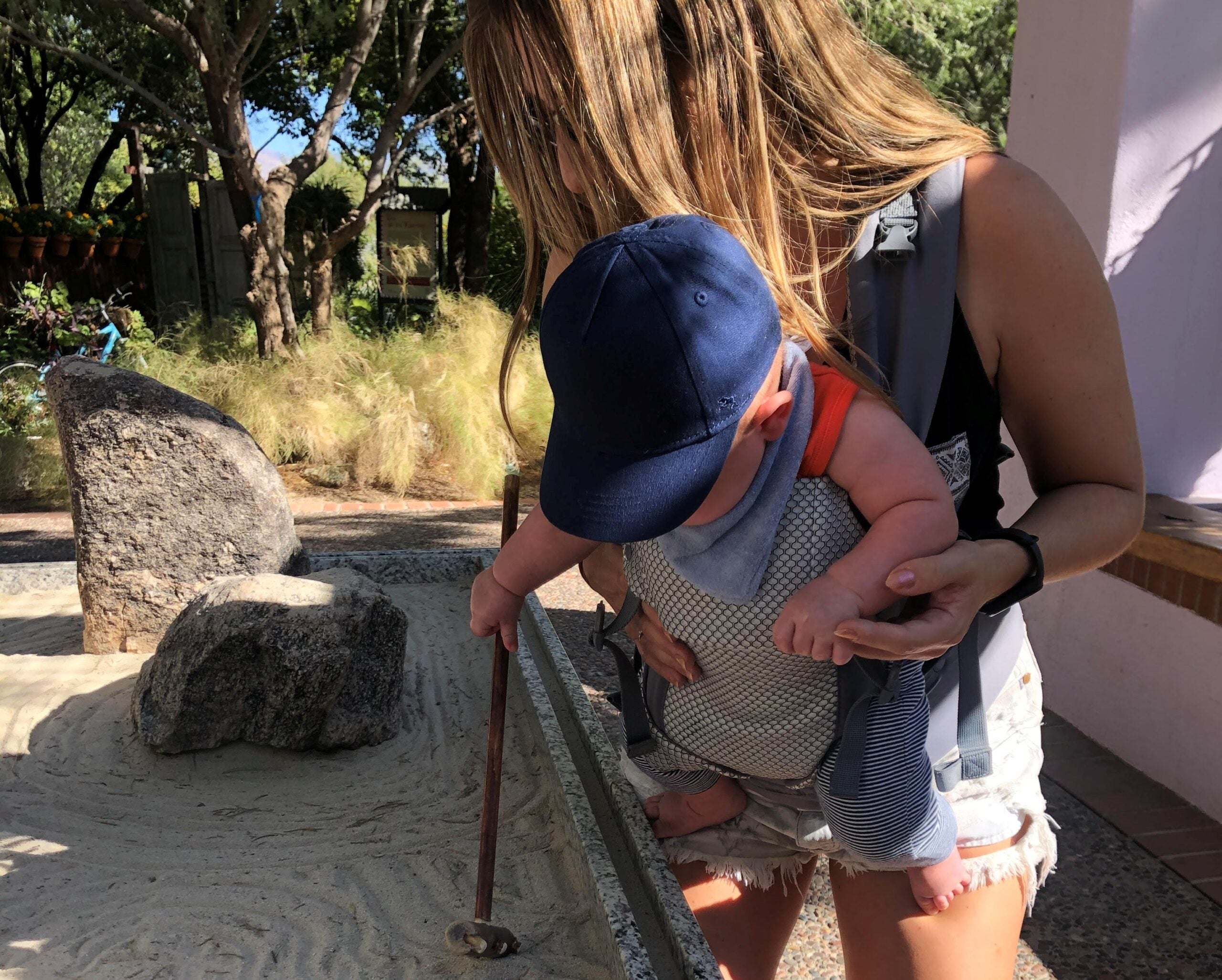 I did a lot of research when I was choosing a baby carrier. I finally selected the Beco Gemini ($75) thanks to its cooling mesh fabric, which I thought would be ideal during the hot summer. I had been given a few baby carriers second-hand from friends, including popular Ergo and Baby Bjorn models, which actually cost double the cost of the Beco Gemini. I also bought a baby wrap, a long piece of fabric to tie him around me.
When testing all of them, I found the Beco to be the best fit for my family, especially when traveling, as it was more comfortable and didn't make me or my baby as hot or sweaty as the other models. The 3D panel allows for airflow and the straps crisscross in the back, giving me more security when babywearing.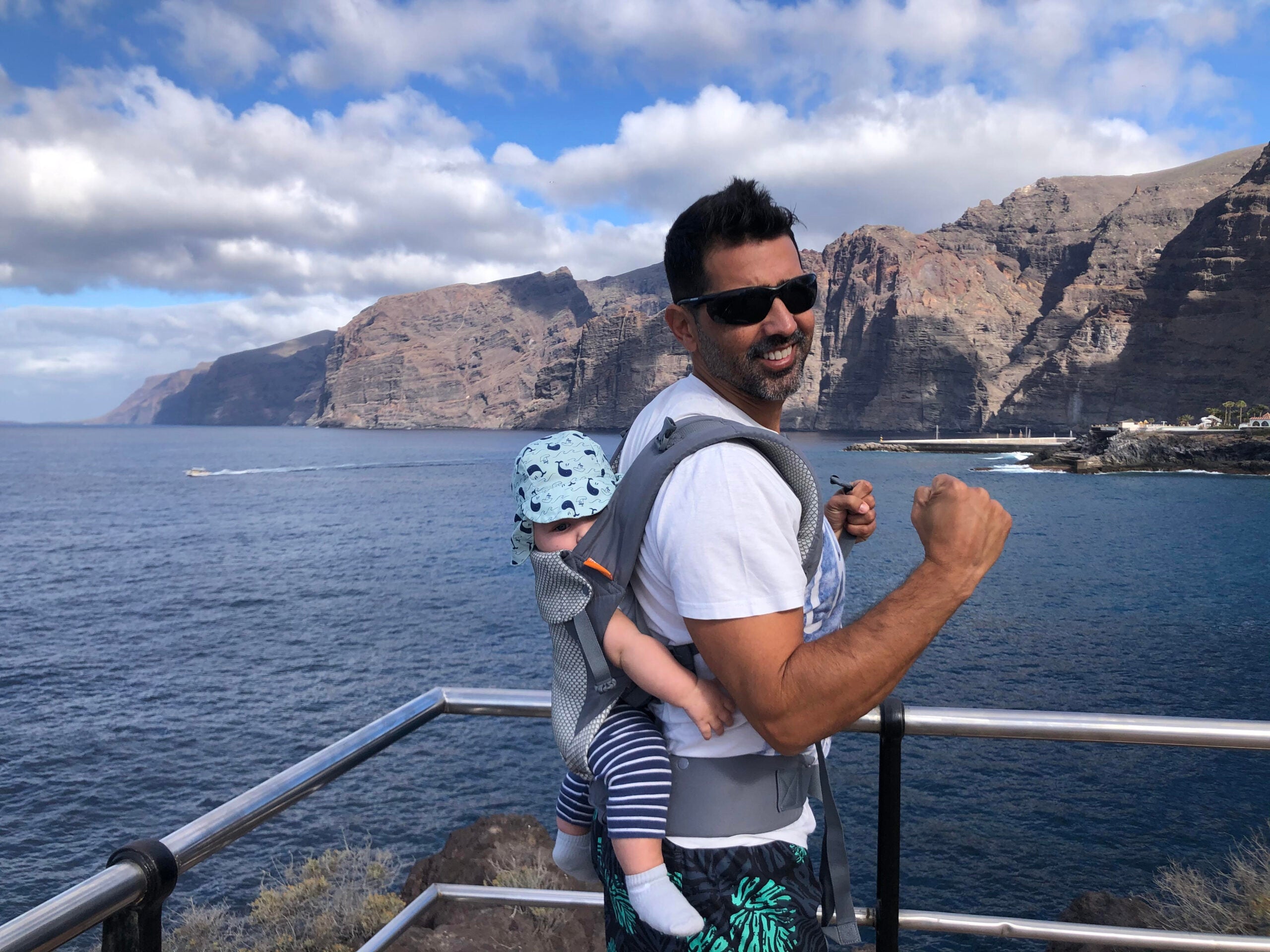 Little did I know that several months later the Beco would still be one of my essential travel items thanks to its versatility. I didn't realize it when I bought it but the model is 4-in-1. As the baby grows, he or she can face out instead of in. Later you can wear the baby on the side or on the back. This carrier has continued to grow with my son, and both my husband and I love it. My son still sleeps facing in on planes, out when he wants to see the world and we wear him on the back for longer walks. This carrier's flexibility and comfort make it ideal for home and travel, and I won't travel without it.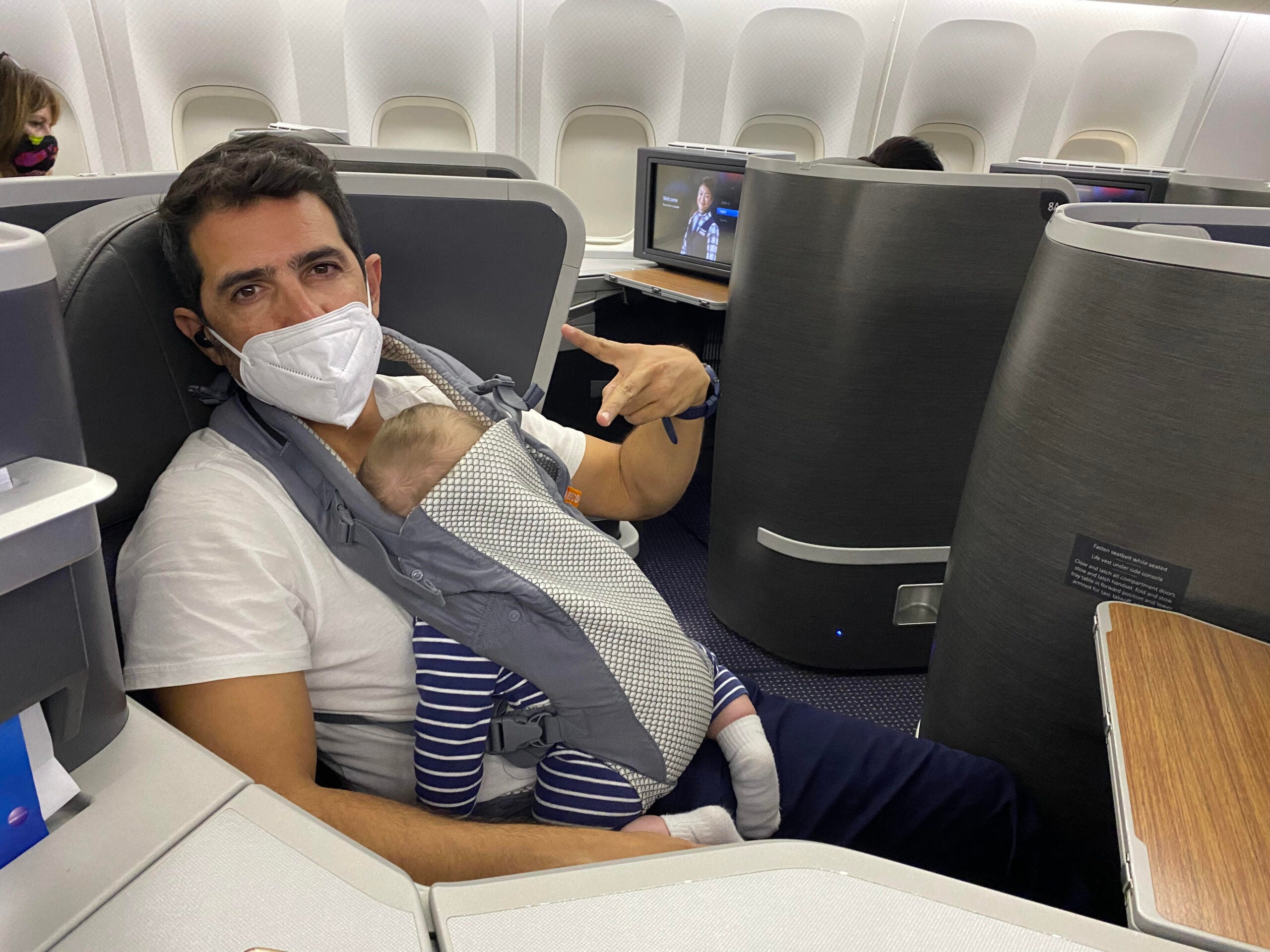 Enovoe Portable Diaper Changing Pad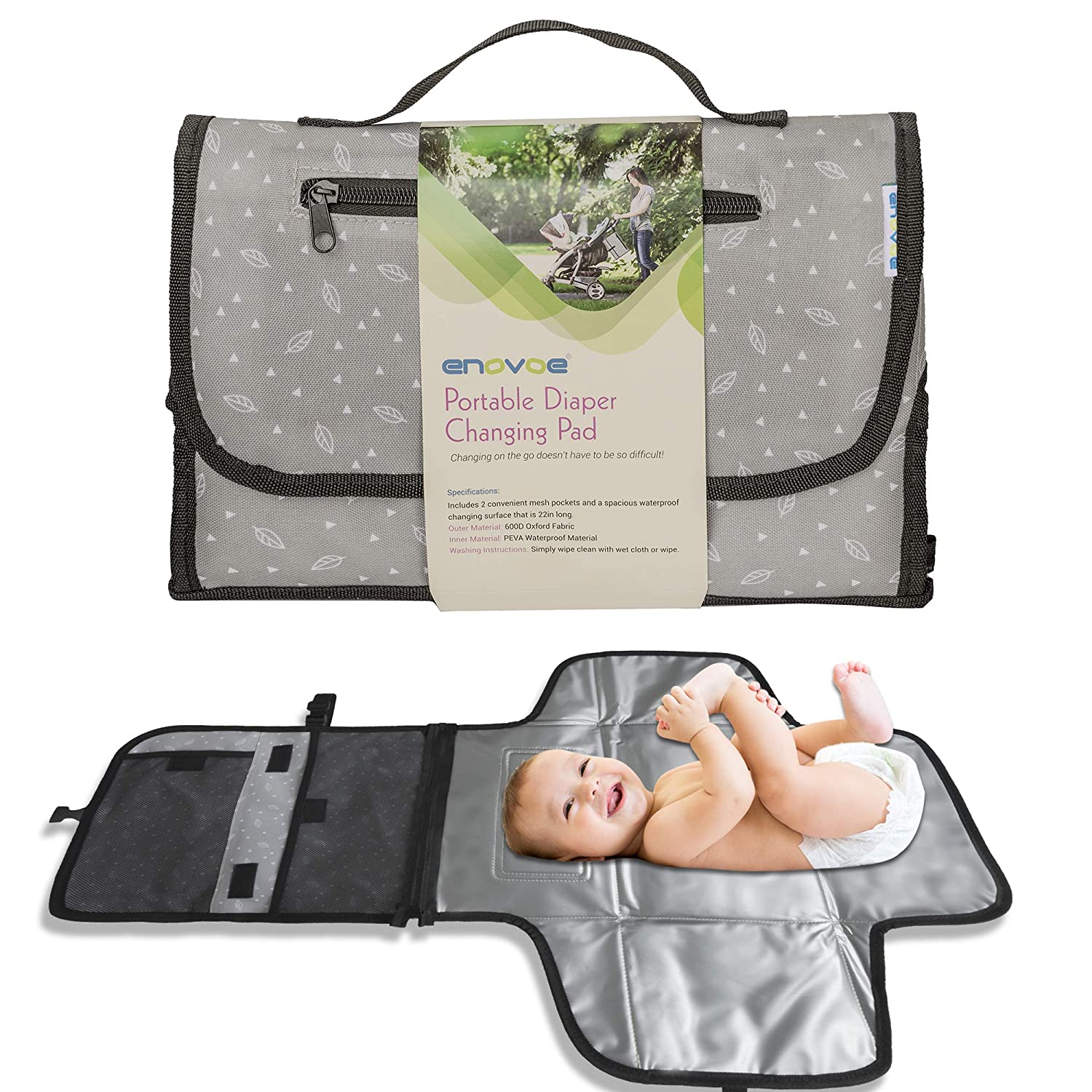 The Enovoe ($10.97) portable changing pad allows me to change my baby on the go anywhere. It's not too bulky, which means I can easily slip it into my carry-on bag, and it has storage space for a few diapers and a small pack of wipes. I often add in an extra pair of pants and a onesie, too.
Even though it's fairly slim, the head area has additional padding for the baby's comfort and there's an attachable strap to hang it from the stroller when you're on the move. The changer comes in handy when you're at the beach, on a long road trip, at the park or pretty much anywhere. I also like that it's unisex and cute.
Nuby Lightweight High Chair Booster Seat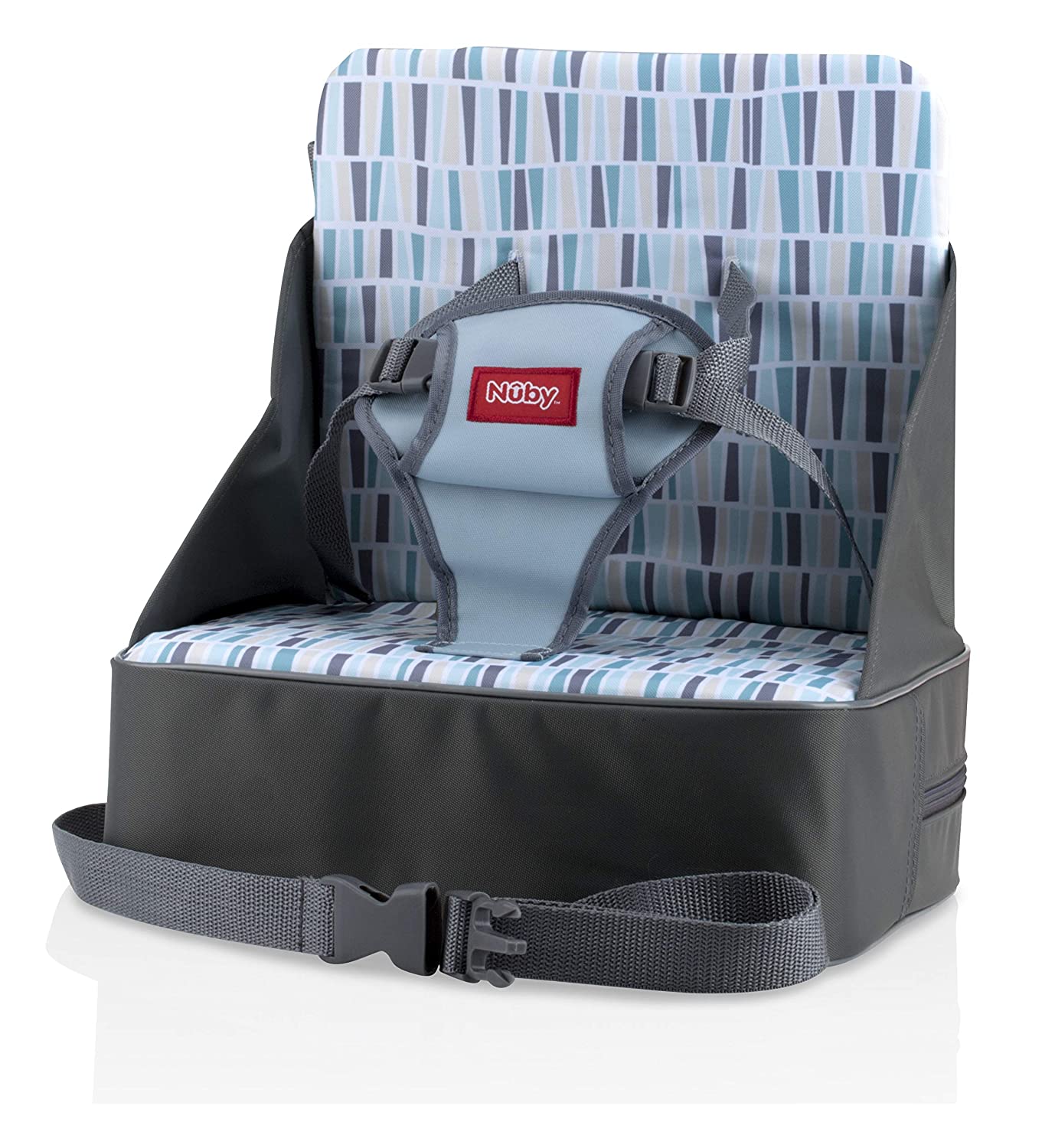 I always try to find vacation rentals with high chairs, but it's not always possible. This Nuby travel booster seat ($19.99) attaches to chairs and is fairly portable — I usually tuck it into a checked suitcase. The chair is soft, yet sturdy and my son doesn't mind eating in it.
The straps are durable and fairly secure. Just remember, the chair is only for short periods while your baby is eating and you should never leave your baby unattended in this seat.
Bumpkins Silicone Grip Dishes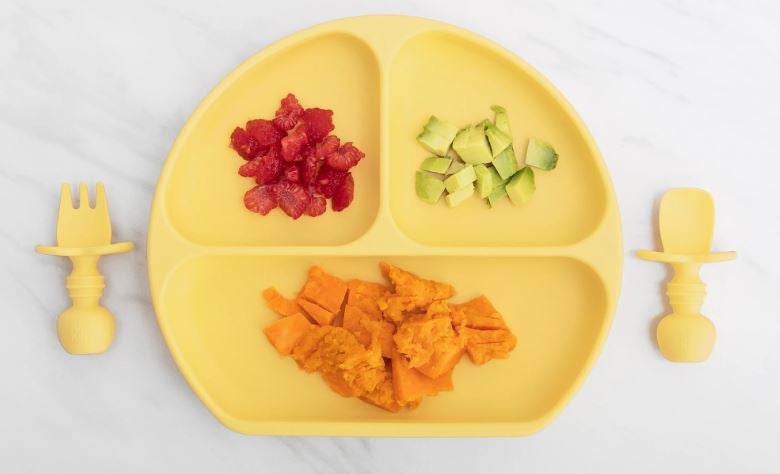 Bumpkins silicone plates (from $17.95) grip whatever surface you set them on so your baby can't throw the plate on the floor. They are ideal to tuck into your bag and bring to a restaurant, hotel or vacation rental when traveling. Easy to clean, dishwasher safe, BPA-free and oven safe, they come in a variety of colors and patterns to suit your taste.
My son enjoys playing with his Bumpkins plate — and I love that he can't pull it off the table or high-chair tray and toss it on the floor.
Bottom line
It can be hard to decide what to pack and what to leave at home when traveling with your baby. It can also be overwhelming to figure out which travel stroller to buy, which baby carrier to get and all the other essential items you will need on your journey. While these choices are largely personal and depend greatly on your family and the nature of your trip, these are the products — after much trial and error — that have helped me travel better and made things easier for my whole family.
As my baby grows into toddlerhood, I look forward to testing plane seat extenders, toddler luggage and toddler hip carriers — so stay tuned for updates on what I find most essential in future stages.
Featured image by Gregory Andreacchi/EyeEm/Getty Images