The incredible landscapes of our national parks are a treasure and a gift for all of us to experience. But what do you get as an actual gift for someone who loves national parks? This guide to the best national parks gifts will totally help you find the perfect gifts for national park lovers.
From candles that smell like national parks to a book from the perspective of a national park ranger to a national parks pass, you'll find the perfect national park gifts here.
This post will break out this list of best gifts for national parks lovers into 4 core sections:
Best National Park Gifts Under $25

Book Gifts for National Parks Lovers

Clothing Gifts for National Parks Lovers

Fun & Useful National Park Gifts
While this gift guide will totally help you find the perfect gift for national park lovers, don't stress out too much. Most national parks lovers will truly appreciate any national park gift that shows that you know how much they treasure the incredible landscapes of our national parks.
Please note: The below post contains affiliate links.
BEST NATIONAL PARK GIFTS UNDER $25
1. NOSO NATIONAL PARKS PATCHES
Noso Patches are awesome for patching up outdoor gear like puffies, pants, and packs. And they have National Parks patches for Joshua Tree, Yosemite, Yellowstone, and more. These would make great practical national park gifts for any outdoor adventurer!
Buy Noso National Parks Patches Here
2. FIELD NOTES NATIONAL PARKS NOTEBOOKS
Field Notes are perfect little take-anywhere notebooks, and the National Parks series notebooks are stunning. They come in 3-packs of different parks, so you can give a national park lover their favorite.
Buy Field Notes National Parks Notebooks Here
3. NATIONAL PARKS JOURNAL
If you know a national parks lover who likes to record their trips, this National Parks Journal is a must-have gift. Along with pages to keep track of the details of each adventure, there are planning pages to stoke the anticipation before a visit to a national park.
Buy a National Parks Journal Here
4. MUSKY TRAILS NATIONAL PARKS CANDLE
Make home smell like the Grand Canyon, Yellowstone, Yosemite, and other national parks with a candle. The Musky Trails National Parks candles are made with coconut wax with scents inspired by the landscapes of national parks. They come in small travel tins or glass jars and are great national parks gifts to bring back memories.
Buy Musky Trails National Parks Candles Here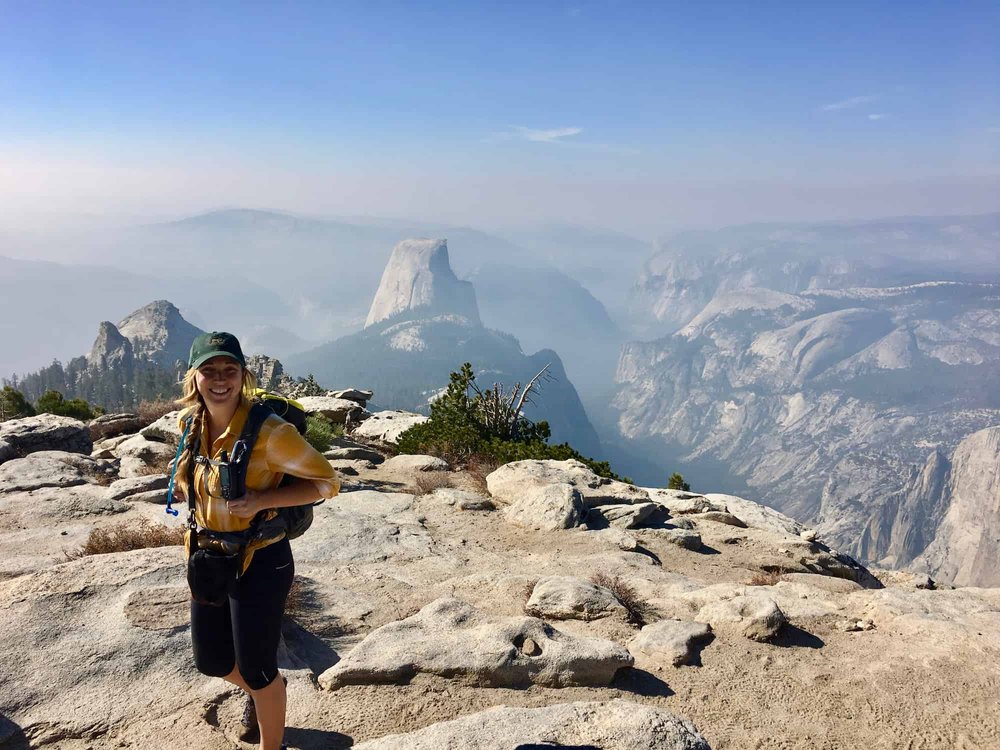 5. HYDRASCAPE NATIONAL PARKS STICKER
Hydrascape Stickers are an awesome way to share the love for your favorite national park! These panoramic stickers feature beautiful artwork depicting different national parks. They can be cut to size, and look great as a bumper sticker, on a laptop, or wrapped around a water bottle.
Buy Hydrascape National Parks Stickers Here
6. NATIONAL PARK BUFF
This gift for national parks lovers will help them stay stay cool – and look it, too! The Buff CoolNet UV+ National Park Series adapts to body heat to cool you down when you're sweating in the heat. It also provides UPF 50+ sun protection and comes in several National Parks prints.
Buy a National Parks Buff Here
7. THE LANDMARK PROJECT NATIONAL PARKS CALENDAR
Give a national parks gift that lasts all year long with The Landmark Project National Parks Calendar. Each month of this wall calendar features beautiful artwork depicting a different national park, and you can write in it to keep track of your activities.
Buy The Landmark Project National Parks Calendar Here
---
GRAB MY [FREE] OUTDOOR BACKPACKER STARTER KIT:
I created the Ultimate Outdoor Backpacker Starter Kit for you (and it's FREE)! This starter kit is filled with 14 pages of my best hiking and backpacking tips to help you learn what it takes to become a safe, confident, and self-sufficient outdoor backpacker!
---
BOOK GIFTS FOR NATIONAL PARKS LOVERS
8. SUBPAR PARKS
Subpar Parks is a great book for national parks lovers even though it's made up of quotes from national park haters. :) The artist Amber Share illustrates real one-star reviews of national parks, and the results are hilarious.
From saying Arches "looks nothing like the license plate" to describing the Grand Canyon as "A hole. A very, very large hole," this book will have you cracking up. It would be a truly awesome national parks gift!
Buy Subpar Parks Here
9. SECRETS OF THE NATIONAL PARKS
This book from National Geographic is an excellent guide to off-the-beaten-path gems in popular national parks. Learn where to get away from the crowds and find amazing landscapes that most visitors don't get to see. This is definitely one of the best gifts for national parks lovers to help them explore the lands they love even more.
Buy Secrets of the National Parks Here
10. RANGER CONFIDENTIAL
Former National Park Service Ranger Andrea Lankford tells her captivating stories of working behind the scenes at several national parks. The intriguing stories from Yellowstone, Yosemite, Grand Canyon, Great Smokies, and Denali will keep any national park lover turning the pages.
Buy Ranger Confidential Here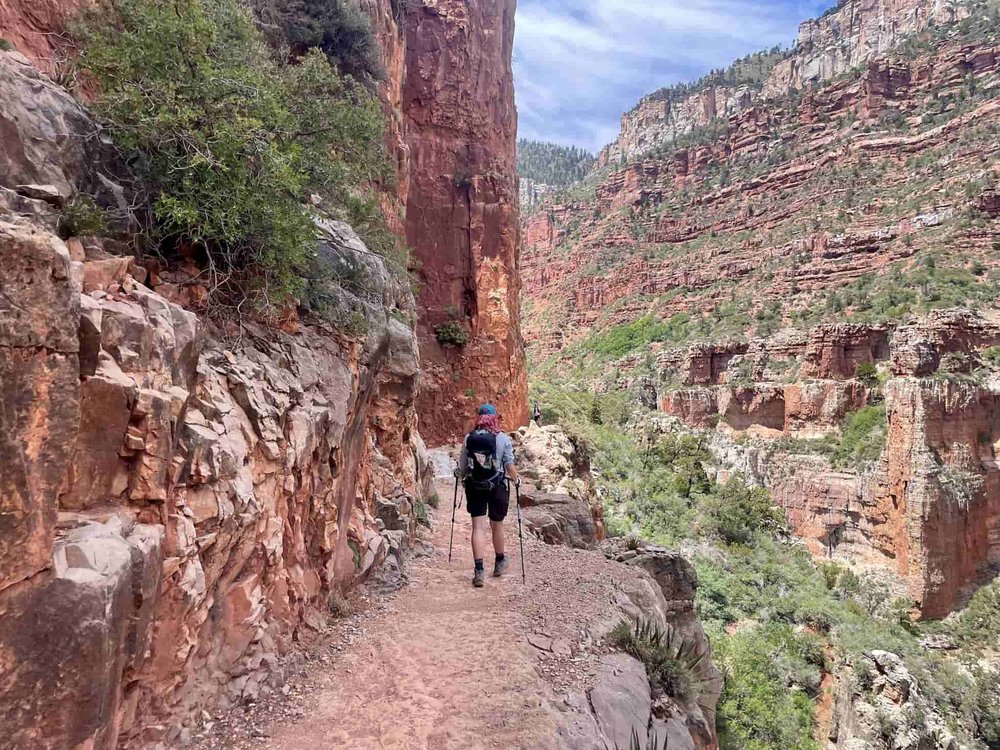 11. THE NATIONAL PARKS: AMERICA'S BEST IDEA
This book delves deep into the history of the National Park Service, making it truly one of the best national parks gifts for a history buff. Famed documentary filmmaker Ken Burns and Dayton Duncan explain all that went into preserving the wild landscapes of the national parks of the United States for the people.
Buy The National Parks: America's Best Idea Here
12. ANSEL ADAMS: THE NATIONAL PARKS SERVICE PHOTOGRAPHS
Iconic photographer Ansel Adams was commissioned by the Department of the Interior to photograph the national parks, and this book showcases the images he captured. The hardcover version makes a perfect coffee table book of stunning photographs, while the pocket size paperback would be a lovely gift for vanlifers.
Buy Ansel Adams: The National Parks Service Photographs Here
13. THE NATIONAL PARKS COOKBOOK
Looking for the perfect gift for a national park lover who is also a foodie? The National Parks Cookbook includes delicious recipes inspired by the national parks. Enjoy making the El Capitini (celebrating the first ascent of El Capitan in Yosemite), Date Nut Bread from Death Valley, Creekside Clam Chowder from Olympic, and many more tasty treats from the national parks.
Buy The National Parks Cookbook Here
CLOTHING GIFTS FOR NATIONAL PARKS LOVERS
14. GOODR NATIONAL PARKS SUNGLASSES
Goodr are my absolute favorite sunglasses for outdoor adventures since they stay on your face without slipping. They come in all sorts of fun colors and patterns, now including national parks. Check out Goodrs based on Glacier, Rocky Mountain National Park, Grand Canyon & more.
Buy Goodr National Parks Sunglasses Here
15. PENDLETON NATIONAL PARKS SOCKS
Pendleton is known for beautiful, high-quality blankets, but their socks make a great national parks gift for a little less investment. The socks are designed in striped patterns inspired by different national parks, and come in a boxed set of three pairs, perfect for gifts for national parks lovers.
Buy Women's Pendleton National Parks Socks Here
Buy Men's Pendleton National Parks Socks Here
16. NATIONAL PARKS TRUCKER HAT
This classic trucker hat lets a national parks lover display their love for the parks proudly. You can't go wrong with this hat if you're searching for national parks gifts.
Buy The National Parks Trucker Hat Here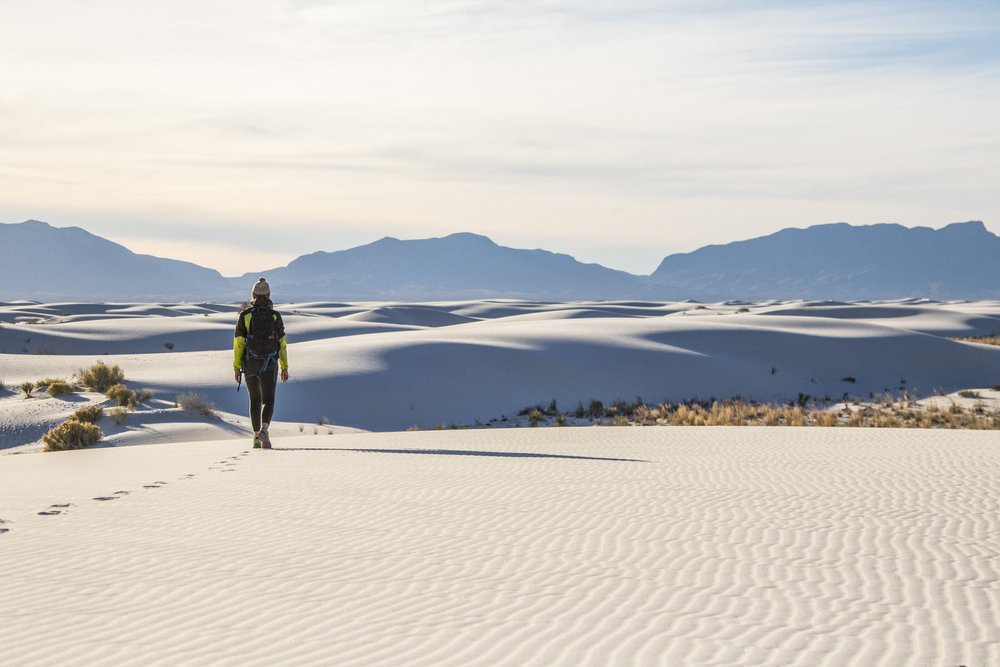 17. PARKS PROJECT CHECKLIST SHIRT
Wear your love for national parks on your sleeve, literally! These Parks Project t-shirts make excellent gifts for national parks lovers to keep track of – and show off – where they've been.
Buy the Women's Parks Project Checklist Shirt Here
Buy the Men's Parks Project Checklist Shirt Here
18. THE LANDMARK PROJECT NATIONAL PARKS MAP SHIRT
Another cool shirt option for national parks gifts is this t-shirt from The Landmark Project. It features a drawn map of the US with all the national parks marked on it.
Buy The Landmark Project National Parks Map Shirt Here
FUN & USEFUL NATIONAL PARKS GIFTS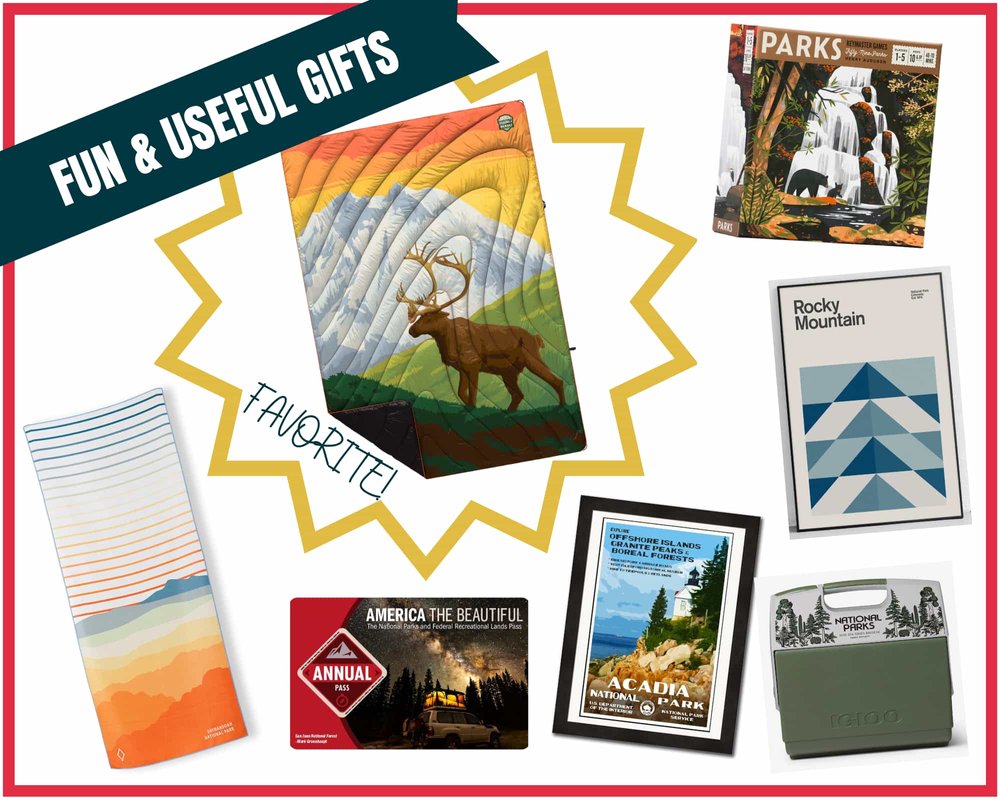 19. RUMPL NATIONAL PARK BLANKET
Rumpl blankets are amazing national parks gifts! Honestly, Rumpl blankets are awesome gifts for anyone who camps – while they aren't a necessary piece of gear, they make cozying up around the campfire (or in a tent or van) so much better. So they're perfect for someone who might not splurge on a blanket like this themselves but would totally appreciate it and use it all the time.
The Rumpl National Parks series is gorgeous, and you can choose from multiple parks as gifts for national parks lovers.
Buy a Rumpl National Parks Blanket Here
20. PARKS BOARD GAME
According to our Social Media Coordinator, Kellie, this game is "seriously so fun." :) The goal of Parks is to visit parks, and what makes it extra special is that all the National Parks cards that you collect are stunningly depicted by various artists. There are also a few different versions and add-on packs.
Parks would make an awesome gift for national parks lovers who are also board game fans.
Buy the Parks Board Game Here
21. NOMADIX NATIONAL PARK TOWEL
Nomadix microfiber towels are ideal for outdoor adventurers because it's soft, packs down small, and dries fast. National parks lovers will appreciate this gift to showcase their favorite park at the pool, at camp, while traveling, or even doing yoga.
Buy a Nomadix National Parks Towel Here
22. NATIONAL PARKS IGLOO COOLER
This special-edition cooler is a collaboration with IGLOO & Parks Projects, and it's definitely at the top of the list of cool national parks gifts. Not only does it have a cool national parks design, but a portion of the proceeds also goes to support the National Parks Conservation Association, so it's an extra special gift for national parks lovers.
Buy a National Parks Igloo Cooler Here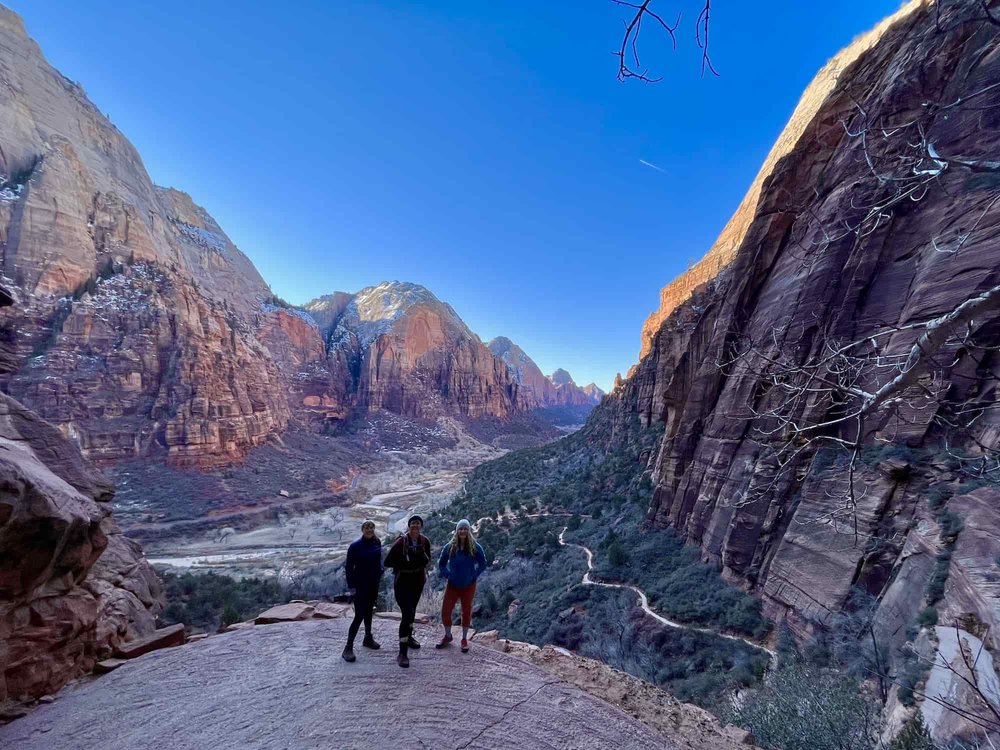 23. NATIONAL PARKS ABSTRACT PRINTS
A true national parks lover would definitely appreciate art of their favorite park. These cool prints from Granite Press are abstract depictions of national parks for a unique style.
Buy National Parks Abstract Prints Here
24. NATIONAL PARKS RETRO POSTERS
These retro posters also make fun national parks gifts. The original artwork looks like an old-school tourist attraction poster, and any national parks lover would surely like to have one – or a few of these – to hang on their wall.
Buy National Parks Retro Posters Here
25. NATIONAL PARKS PASS
One of the very best gifts for national parks lovers would be a National Parks Pass. An annual pass costs about $80 and grants access to all sites managed by the National Park Service, Forest Service, Fish and Wildlife Service, Bureau of Land Management, and Bureau of Reclamation for a whole year. 
It's totally worth the price for a national parks lover, since entrance fees to national parks run about $20-$30 per visit, so after 3 or 4 visits, the pass pays for itself. We buy one every year!
Buy an Annual National Parks Pass Here
---
Hope this guide has helped you find some awesome national park gifts! And if you need more outdoor gift ideas, check out our other gift guides below.
OTHER GEAR AND OUTDOORSY GIFT GUIDE RESOURCES:
Cheers,
Allison - She Dreams of Alpine