Who said camping should remain to be a traditional thing, devoid of the luxurious feel? You can still have the experience of outdoor nature escape at the same time combining it with the luxury and convenience of proper self-catered accessories, accommodation, and other facilities. For the city dwellers, who cannot leave behind the luxuries that the city beholds, to go camping, then you shouldn't worry, glamping has finally come to your rescue. You comfortably can glamp just at the comfort of your lawn.  And perhaps if you don't love camping you are probably more of a glamping person! Once you have all the supplies you can even glamp in your backyard! Here are all the glamping accessories that you just have to have. Join me as I take you through this list of thirteen must-have glamping accessories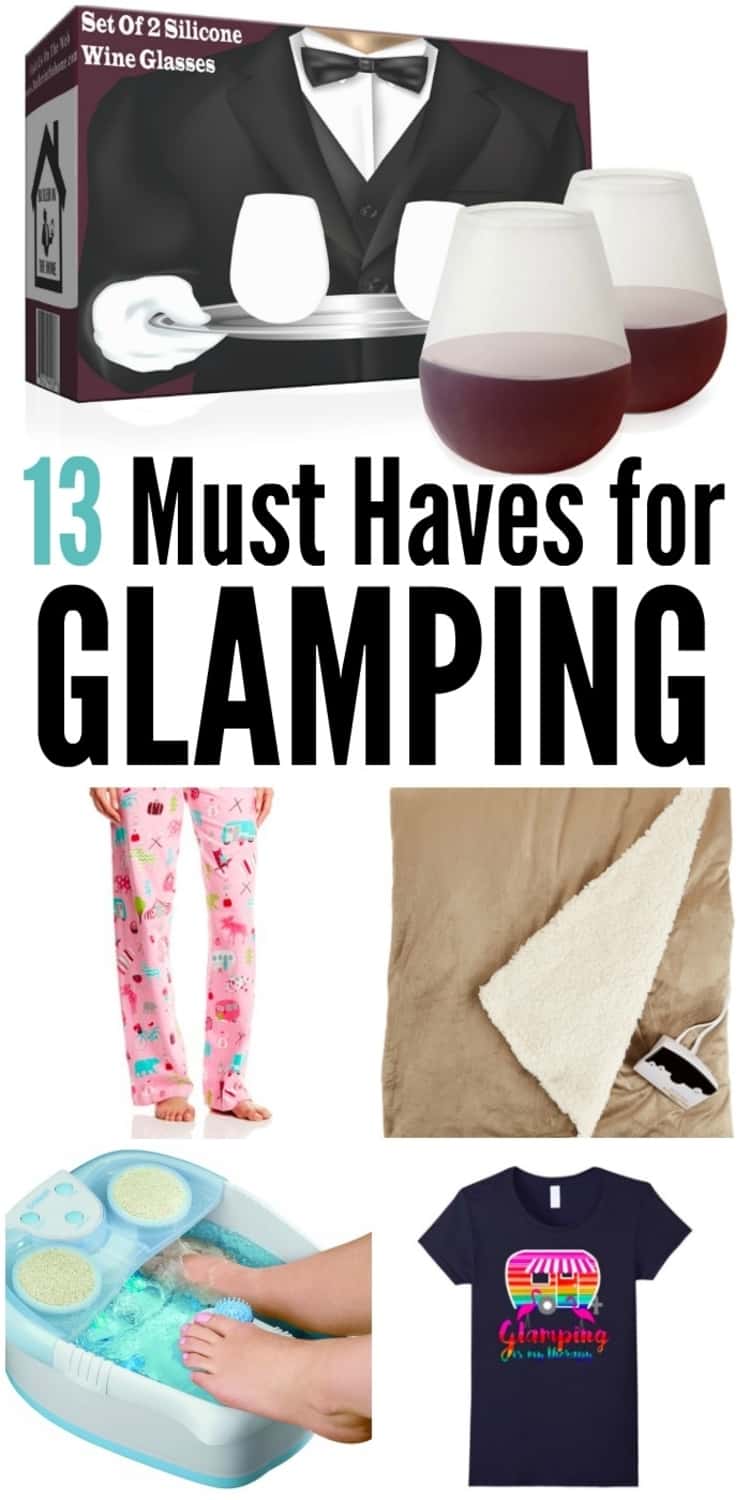 13 Glamping Accessories That You MUST Have!
1. Dream House Glamping Tent
The first thing you need is a fancy tent. But of course, for you to have a luxurious glamping experience then you must have a dream house glamping tent as a glamping accessory. Something with a thick floor to keep warm and clean! Well, this is a real masterpiece in itself, it is waterproof thus you can use it throughout all four seasons of the year. Wanna hear good news still? This dream house glamping tent is a family tent, meaning, it can fit your whole family. It is perfectly spacious and fancy. They also come in different sizes, so if you have a small family of three you can choose to have one which suits you better. This dream house tent offers the ideal luxury camping style you are looking for, the comfortable, elegant, and flexible lifestyle you wanna have. Why don't you purchase yours?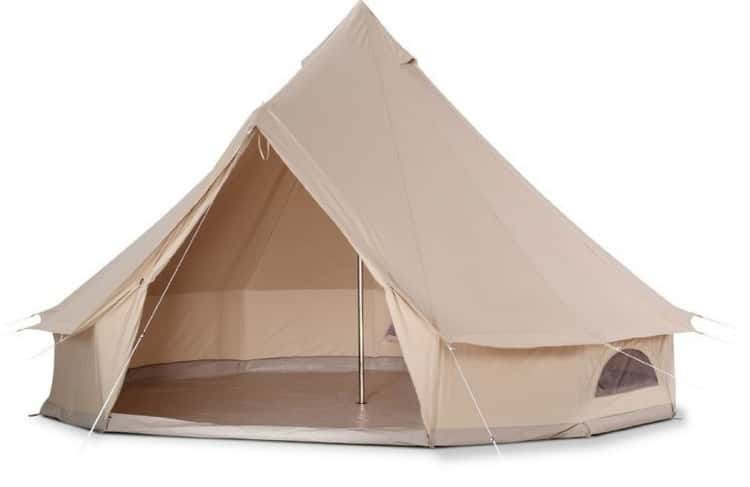 2. Silicone Wine Glasses
Silicone wine glasses are perfect enough for glamping because they won't break. And we know when you are glamping you need cocktails (or mocktails!) to toast while you have a great time with your family or friends. These glamping accessories will serve you for quite a time. Not only can you use them for glamping, but also for enjoying wine in poolside or other outdoor areas where glass is not safe. Silicone wine glasses come in handy, especially when resting in a hammock. They bring in that luxurious feel when brought along for a picnic or a glamping adventure. You shouldn't forget to carry yours when packing for a glamp.

3. Outdoor Movie Screen
When you are glamping you don't want a campfire because that will make your hair and clothes smell, so an outdoor screen for movies is the perfect evening activity! Outdoor movie screens are visible more so when there isn't that much daylight. So evenings and nights are good times to enjoy a movie or two using the outdoor movie screen because daylight will have subsided offering brighter and more accurate images. When that entertainment time arrives, add this deluxe glamping accessory to your outdoor adventure and camping becomes glamping for your family and friends.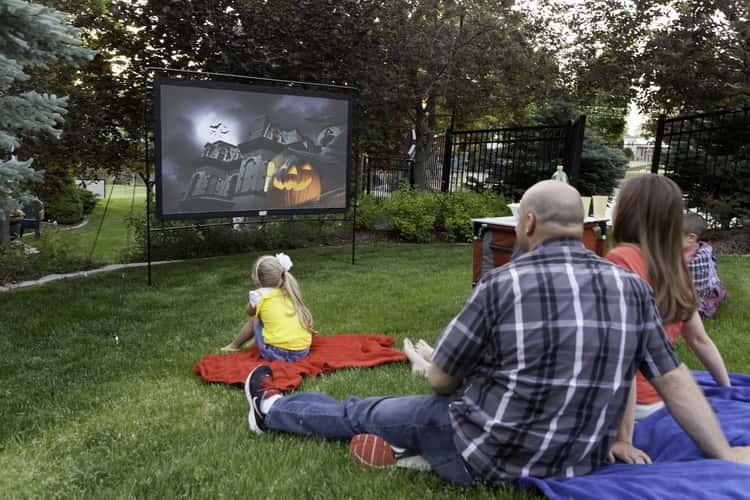 4. Folding-Chair Glamping Accessory
You need somewhere comfy to sit, no ground, stumps, or rocks for you when you are glamping. Of course, a folding glamping chair is a must-have glamping accessory that you should have when you want to experience comfortability and elegance. The advantage of this accessory is that it is portable and folds flat to a smaller size that doesn't take much of your space in your car. A folding chair is built strong enough to hold as much weight as possible, so it can take a lot of weight. For that epic glamping experience you are anticipating, do not forget to carry along with you a folding glamping chair.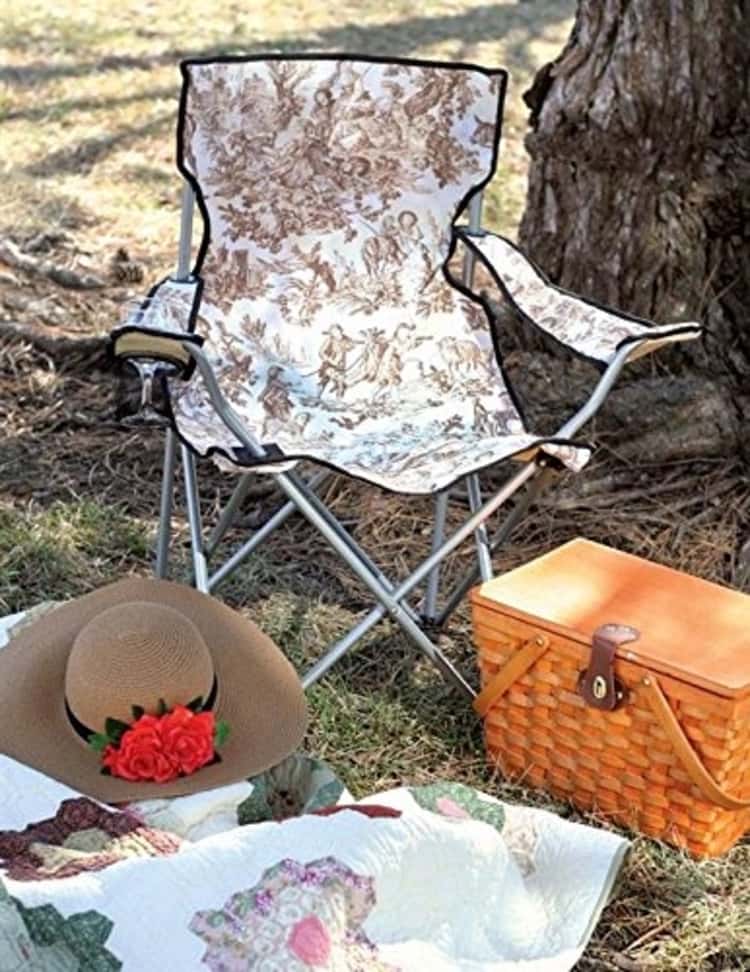 5. Inflatable Air Bag Sleeping Bed
You could sleep in a sleeping bag on the ground…hahaha just kidding. You need a soft inflatable bed. This doubles as a lounging couch for during the day too! An inflatable airbag sleeping bed works way better for you than you thought. It allows for better blood circulation and offers good to excellent support for back alignment. Turn your camping nights to glamping with this must-have glamping accessory. Yikes! I am gonna get this for my next outdoor glamping adventure. I can't wait to have it!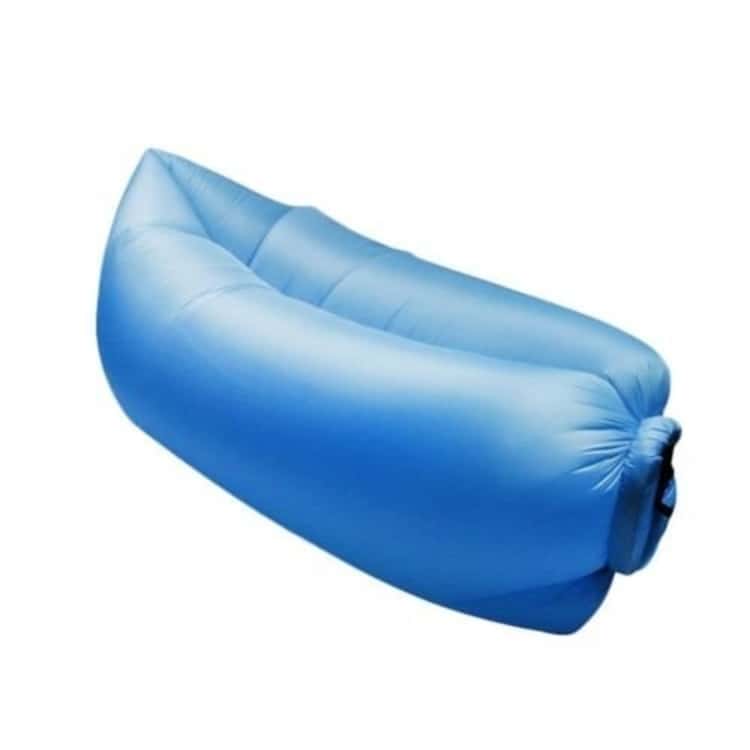 6. Glamping Accessory book
Glamping With Mary Jane Glamour + Camping is the real deal book that you should have with you if you want to pull off a glamorous glamping outdoor experience. This book has all sorts of great tips for glamping. Add glamour to your camping trip! This book itself is quite affordable. Check the price in the link I have provided here. I'm gonna purchase this book one of these fine days because I need to prepare for my next camping adventure during my upcoming vacation. You don't wanna be left behind. Follow me for that sweet scoop of honey from the honeycomb! Thank me later!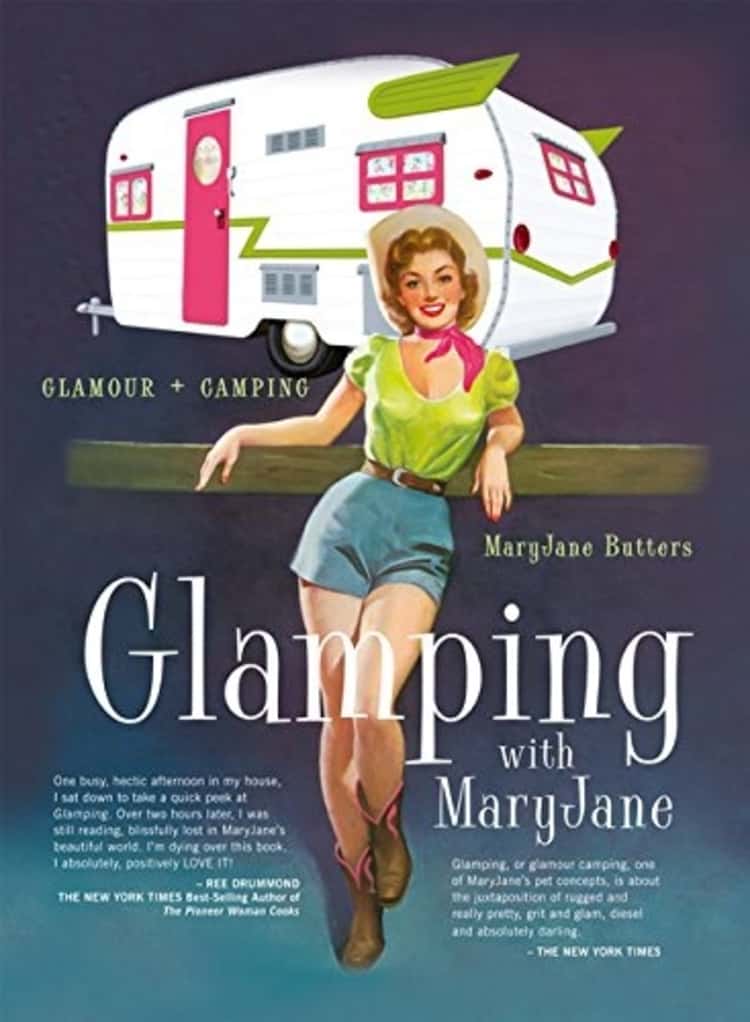 7. Glamping Accessory Lounge Pants
If you are going glamping you have to look cute. There is just no other way to be! Of course, you have to look stylish and all glamorous because it is all that glamping requires. Anyhoo, whether you are just going about your activities at the outdoor campsite or simply glamping at the comfort of your own home, simply sip into these comfy must-have glamping accessories.   Glam up your camping trips with these super cozy glamping lounge pants.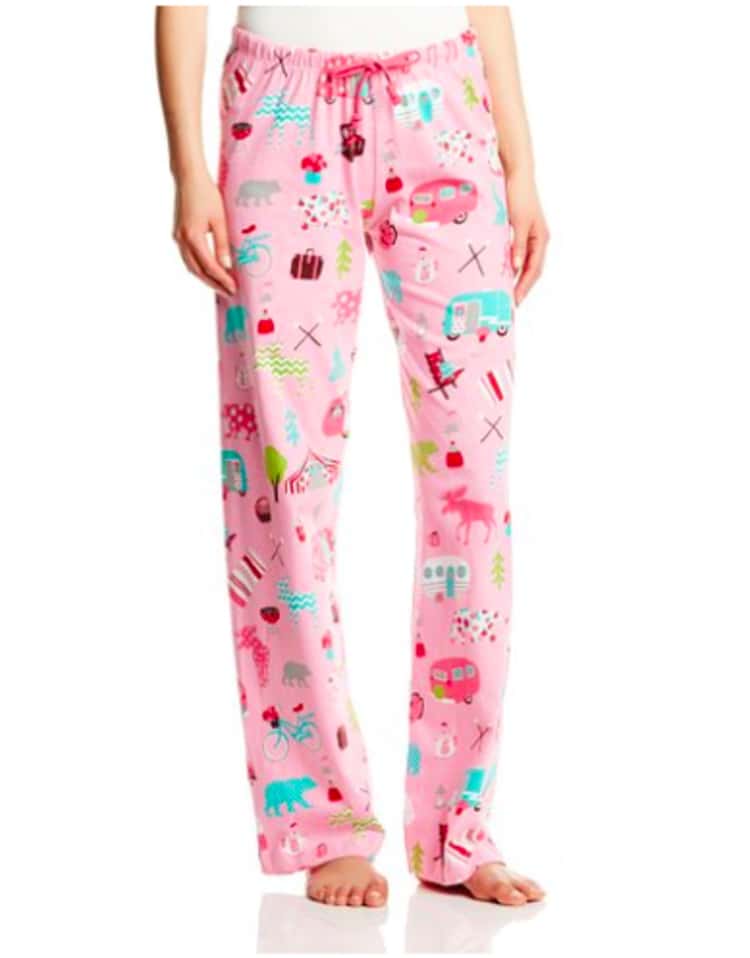 8. Glamping Therapy Shirt
My Therapy Shirt is always a must-have glamping accessory for me. This is what I relate to glamping with otherwise without it, it is just as normal as having the ordinary traditional camps. I cannot dare leave it behind. What is even cooler than my therapy shirt rocked with glamping lounge pants. I bet nothing can beat this! There isn't a better way to glamp than this. Take it to the bank! How cute is this shirt? The flamingos and the little camper are adorable! I might wear it all the time not just for glamping. Indeed, glamping is my Therapy Shirt!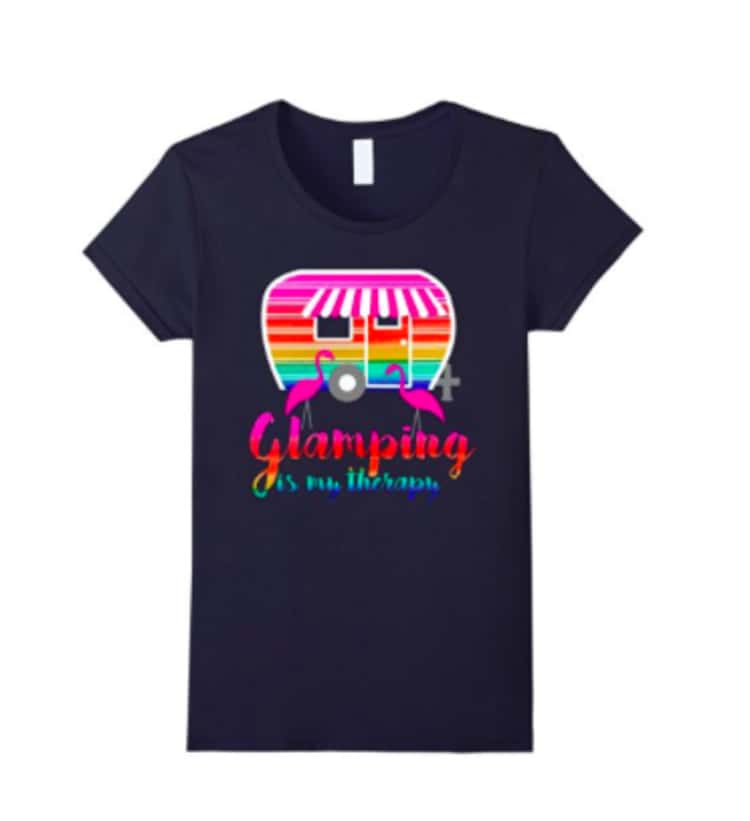 9. Bunting Glamping  Accessory
Glamping must be pretty! Hang some bunting in your tent to make sure your space is beautiful! Glamping bunting accessories are a fabulous way to add glamour and that deluxe touch to your camping. These buntings come in so many sizes and designs so that you can pick one that goes well with you. Personally, neon lights are my best, therefore, neon buntings will work well for me during my much-anticipated glamping adventure to come. These accessories are a good and beautiful way to make your tent easily distinguishable and identifiable by your kids. Go ahead and make your tent glam with style!
10. Glamping Foot Spa Accessory
Hey, you there lovers of a pedicure! You have been sorted for that glamorous camping trip. Don't go glamping without a foot spa. If you happen to do any sort of hiking, unlikely, then your feet are going to need some pampering! And how else should you relax and tend to your feet other than dipping them in a foot spa for that comfortable and relaxing feeling? Yes, you've got the answer, this is what you need as your glamping accessory for a luxurious camping experience. Just have it on your list of must-have things for that camp you plan on going to.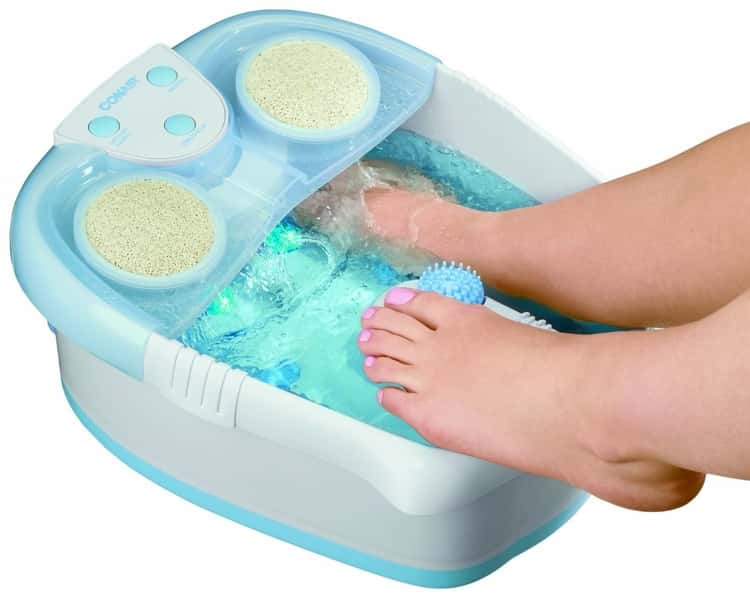 11. Eye Mask and Ear Plugs
Don't let nature ruin your rest. Keep the light out with the mask and the sound out with the earplugs. Do not let your sleep-wake patterns be inconvenienced by light and noises from your friends or family members and prevent you from experiencing glam and luxury during your camping. That's the purpose of an eye mask and earplugs. Always remember to have these glamping accessories with you to avoid unnecessary interruptions during your sleep.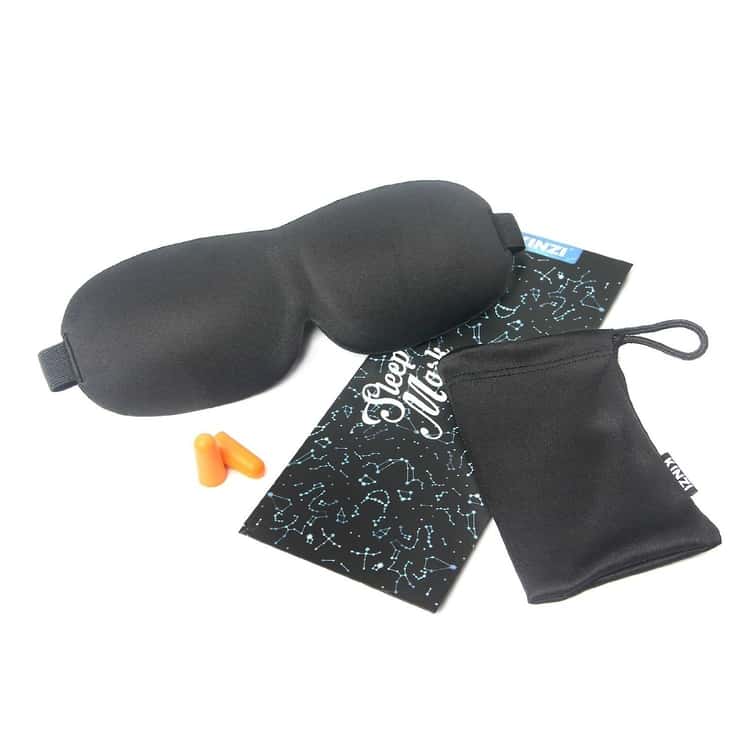 12. Heated Sherpa Blanket
Wow! This is the real deal for those people that wanna go glamping during the winter season. You know how cold it can get at night more so during winter. This heated sherpa blanket glamping accessory together with the dream house tent I mentioned to you at the beginning of this post is perfect for glamping, especially during winter. This is the second thing on our list that requires power. But you aren't going to go glamping if there isn't some source of power am I right? This will keep you nice and warm because it gets cold outside at night am I right?  Have for yourself one and stay cold-free during your glamping.
13. Pop Up Privacy Room
If you have to shower or change out in nature at least do it in privacy! This pop-up privacy room is perfect for all your glamping needs. It comes with an enclosed roof to keep out all critters that are not welcomed inside or rainwater during a rainy season. This must-have glamping accessory can be used to serve many purposes for an easy and civil outdoor life. You can use it to cover outdoor mobile toilets when glamping in nature. The polyester that makes this private room is waterproof thus perfect for use during the rainy season.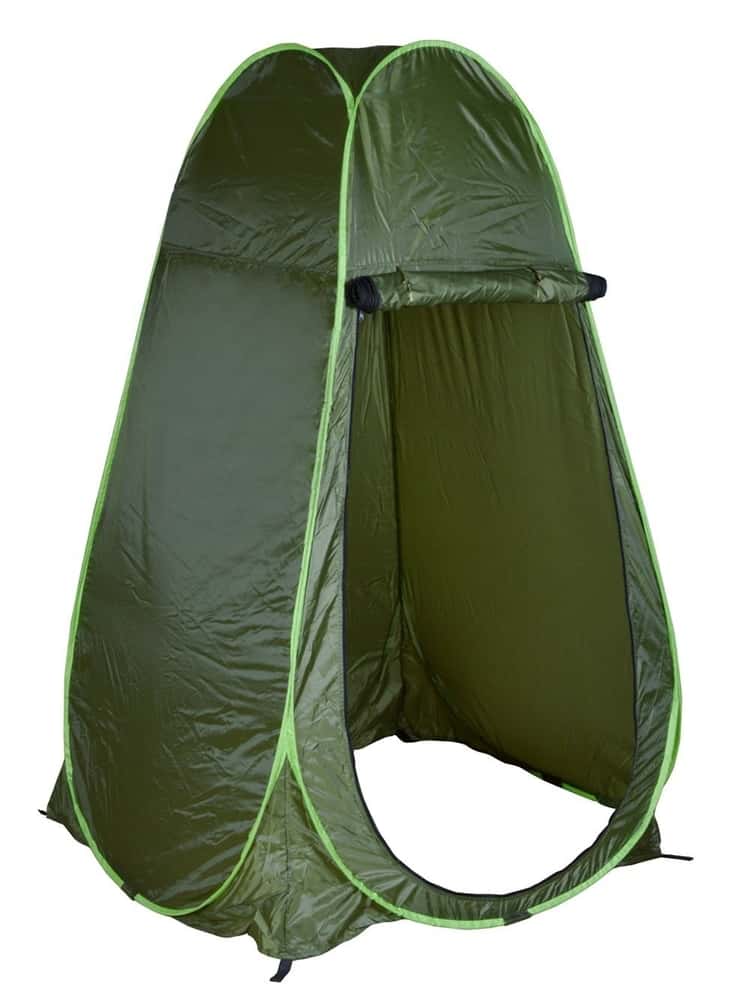 Keep calm and glamp on.
LOVE camping? Here are some posts you might enjoy:
The post 13 Glamping Accessories That You MUST Have! appeared first on DIY House Hacks - One Crazy House.